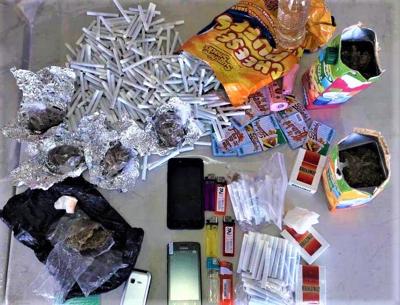 TRINIDAD EXPRESS – A PRISON officer is expected to make an appearance in the Port of Spain Magistrates' Court today after he was found in possession of several contraband items upon showing up for work on Saturday.
The officer, who was said to have had more than 20 years' service, was arrested at the Carrera Island Prison after he was searched by colleagues during which they found cigarettes and a quantity of marijuana packaged in juice boxes and cheese snack packs.
Sources said the officer arrived at work around 1 p.m. and based on information, the assistant superintendent carried out a search and found the officer with two zip lock bags which contained loose cigarettes. More cigarettes were found concealed in cheese puffs packs.
Also found in his possession was a quantity of marijuana and hemp hidden in a one litre juice box and three cellphones.