A Vincentian woman in the diaspora has raised concern over the abuse of a former businessman, a mentally-Ill man she says is her brother.
The incident is believed to have taken place between Wednesday and Thursday .
Advertisements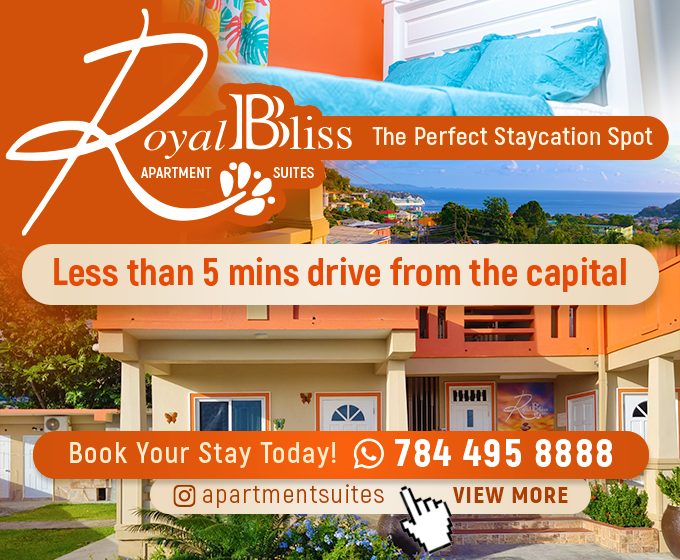 The woman, Keisha Roban, in a voice note on WhatsApp told ANN that according to a video clip she obtained, her brother, Lennox 'Boots' Pope, was walking along the Chester Cottage public road when he encountered several young men walking in the opposite direction. She said that one of the young men walked up to her brother and threatened to give him a slap in his "mother c***" and he followed through with the threat.
With emotions in her voice, she said that from the video she "saw the distress" in the mentally-ill former businessman's face.
"He didn't deserve that. I think regardless to how mentally-ill he is at the moment, something connected within him. He knew at the point he hadn't done them anything wrong, he hadn't done them anything," Ms Roban said.
She said Pope walked away and another young man pushed him,her relative stood up for himself, despite his illness.
"The bad thing about it why it hurts so much is because that's the village that he grew up. So, if he cannot be comfortable in his own village, where else can he be comfortable? … People shouldn't be treated this way regardless to their situation.," Ms Roban said.
The Vincentian woman said that relative was a gentle person before his mental illness and he is still a "gentle, loving, caring and giving" young man. She said nothing was too good to give to anyone.
"He loved children. He loved everybody. When he went into business, he gave and he gave and he gave. He wanted to make everybody feel happy," she said.
She said that when he found out she was pregnant, he bought the first pair of shoes for her son.
"Even before I went to get my son something, he went and got my son. He welcomed my son into this world before he was even born. That's the kind of person he was. I mean, he is still alive but he's not doing it anymore because he is not mentally-connected with society as he were when he was growing up" Ms Roban said.
She said she decided to share the experience of her relative because people may not have the opportunity often to see the abuse meted out to mentally-ill persons. She said that some young men who refuse to do something meaningful with their time sometimes walk around and do things to hurt people.
The woman said she would like to see the law enforcement authorities investigate the matter and the young men involved are prosecuted.
She said people "can't just decide to walk up and slap somebody because you feel like slapping them," or kick somebody "because you feel like kicking them because they are not what you think they are or maybe they smell bad. She noted that one of the young men told him he was smelling stink.
"Well, is he is stink, don't go close to him. But don't kick him, and don't slap him, you know, for no reason. He is still a human being. He still feels pain like everybody else," she said.
"If these young men can do this at high day time, then what else can they do when it's dark night? This is really my concern," she added.
Meanwhile, ANN has obtained a copy of the video of the incident. The content of the video reflects what Ms Roban says.
It is understood that a report has been made to the police in Georgetown by the victim Lennox and his brother Orlando Jackson .

It is unceratain at this time if anyone was charged
Advertisements