The Police Welfare Association is expected to convene a meeting on Thursday, to inform its membership on the issue as it relates to the working conditions at some of the nation's police stations.
Members are also expected to hear more about the recently implemented policy that limits officers from being able to receive sick leave exceeding 28 days.
Advertisements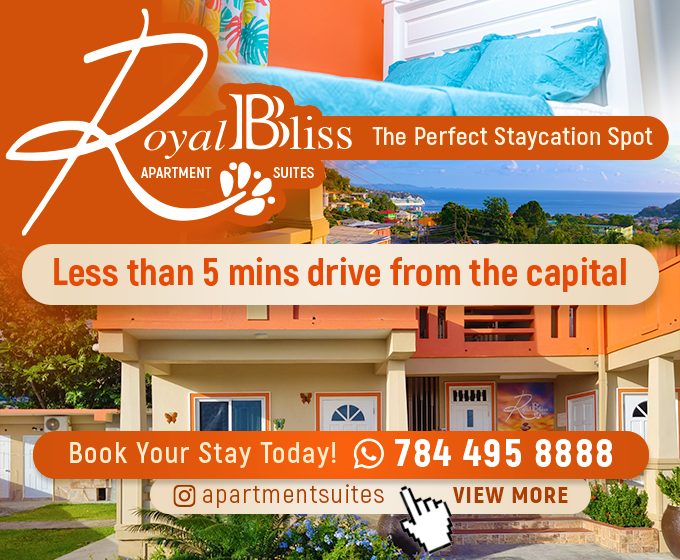 The new policy makes it that any sick leave granted over 28 days, the officer is not entitled to be paid for the said period of time.
According to information reaching ANN, officers within the Royal St Vincent and the Grenadines Police Force have been complaining for some time over, in some instances, the poor conditions under which they have to live and work.
And according to one anonymous source, it appears as though the authorities are not making an effort to resolve the issue.
The source explained that they have been complaining to the relevant authorities for some time now, from as far back as 2017.
"And nobody seems to want to help," he said.
In relation to the issue of sick leave, the source further told ANN that the recent policy was implemented after it was deemed that officers were taking too much sick days off.
But the conditions that some officers have to put up with are not conducive to work and potentially hazardous to their health.



The point was made further that what if an officer becomes severely ill and is forced to seek long term medical conditions.
It was explained that officers will now have to opt to go on leave without pay if they require sick days exceeding 28 days, unless an injury occurs on the job.
The source argued that this was all fine for injuries such as broken limbs, but did not address other long-term ailments that an officer may become inflicted with while on the job, for example hypertension.
When the Labour Department was contacted, it was explained that as it related to the legislated sick leave for members of the RSVGPF, that was reserved for the Public Service Commission, however as sick leave relates to other employees: employment of 6 months entitles one to 7 calendar days; 1 to 5 years: 14 calendar days and 6 years and up, 21 calendar days.
On Tuesday, President of the Public Service Union Elroy Boucher said at a press briefing that the executive of the trade union was having a similar issue from its members about working conditions.
Boucher spoke on the issue at the Central Sterilizing and Services Unit Department at the Milton Cato Memorial Hospital where workers have had to deal with the issue of a broken air condition unit for the past nine months.
The PSU President said that workers have had to deal with the extreme heat, and by simply not having access to cool air was itself a hazard with the potential of contamination.
Advertisements