Journalist and Community Activist, Kenville Horne has described his time in the United Kingdom (UK) as an eye-opener and an experience that will have long lasting impact on his contribution to St. Vincent and the Grenadines (SVG). The Journalist with the Vincentian newspaper returned to the state last Tuesday after attending the International Leaders Programme( ILP) in the UK.
The International Leaders Programme (ILP) is an international leadership development and networking Programme.The programme is organized and delivered by the Foreign and Commonwealth Office. It was established by the then Foreign Secretary William Hague. ILP identifies potential global leaders of the future and brings them to the United Kingdom for high-level meetings, briefings, and diplomatic visits. The goal of the Programme is to promote lasting global partnerships with emerging leaders and future decision-makers.
Advertisements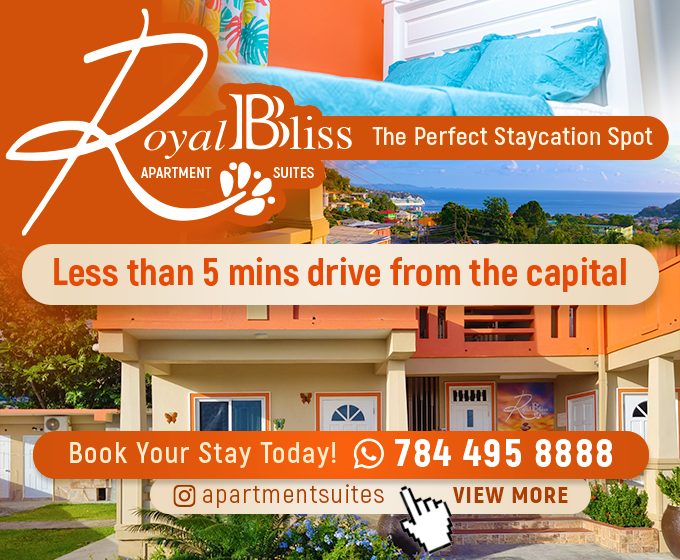 SVG was the smallest nation that was represented and Horne was the first time person from the country to have participated. There were also participation from 7 African countries, as well as China, Sri Lanka, Sweden, Ukraine, Estonia, Argentina, Peru, Dominica Republic, Venezuela and the British Virgin Island. He said that he was able to develop a bond with all the participants and facilitators and that he was very mindful that he was representing his country with the hope of getting more persons to be a part of the program.






Horne with representative from South Sudan Emmily Koiti and Sweden Johanna Blendow
Among the areas that were covered were; democracy, politics, climate change, girls education, health, cyber security, architecture, conservation and charity. The attendees also visited the British parliament in an effort to understand how their system of governance works, in particularly the relationship between the House of Lords and the House of Common.
Horne described his visit to London and Cambridge as fascinating. He said that most of the institutions he visited were based in London but participants were taken to the city of Cambridge as well." In Cambridge we visited Cambridge University which I found was very intriguing and their conservation works including a major project in Antarctica was an eye opener. Imagine holding a piece of ice from Antarctica that is over 10,000 years old or having a conversation with a Cardiac Surgeon who compiles cryptic crosswords for the Guardian," said Horne.


He said that the discussions were not only interesting but stimulating. "We also had dialogue with the CEO of the Westminster Foundation for Democracy and paid a visit to the Arsenal football stadium where we saw first-hand the journey the players take before and after a football match, as well as hearing about the Arsenal Community charity work," stated Horne. He said that the Arsenal visit was of particular interest to him since he has a sports academy and wanted to get a better understanding on what sort of partnership the Arsenal Community is involved in.
"The final night was our time to say goodbye to each other and to reflect on our experience. I was also fortunate enough to meet and engage world renowned Xfactor and Britian Got Talent judge, Simon Cowell whom I found to be very warm and friendly," said Horne of his visit, adding that because he is involved in working with youth the program offered him the opportunity to improve on what he delivers to the youth as well as help build his network to better serve his country. Horne received the Queen's Young Leader award in 2015 and the Commonwealth Points of Light award in 2018. He admitted that he did not meet life easy but he was able to uplift himself from the struggles. "I want to take the opportunity to say to all the youth out there who are struggling or who find themselves in trouble that I was there to. But I had to remind myself of the struggle that my family faced including poverty and that I had to try and put an end to it. So I want to encourage you to break the circle of poverty or at least do something meaningful with your life so as to make you and your family proud," said Horne as he expressed thanks to the Foreign and Commonwealth office for making his experience a possibility.