Vincentians, we end our year in Taiwan with hope, goodwill and a clear sense of purpose. Most of us here have had a full, twelve-month calendar year, while others like me have had almost half of a year. One way or the other, we have all had to adjust our ways of knowing: we have all been challenged to learn anew in our home away from home. So, as we approach our end of year reflections, let us seek the meanings and the lessons that would allow us to find insight and gratitude for our journey thus far.
The mid-year opening of our embassy must be regarded as a beacon of security and as a means of continuing to unearth the vast potential of the bilateral relations between Saint Vincent and the Grenadines and The Republic of China/Taiwan. The continuous education and enhancement of the human capital of our country is the key to the sustainable development of Saint Vincent and the Grenadines.

Vincentians in Taiwan are on this aforementioned quest, whether or not we are students. At this juncture in time we are all ambassadors of our country, with a mission to continue the construction of a Vincy brand which elevates and empowers us all.
Advertisements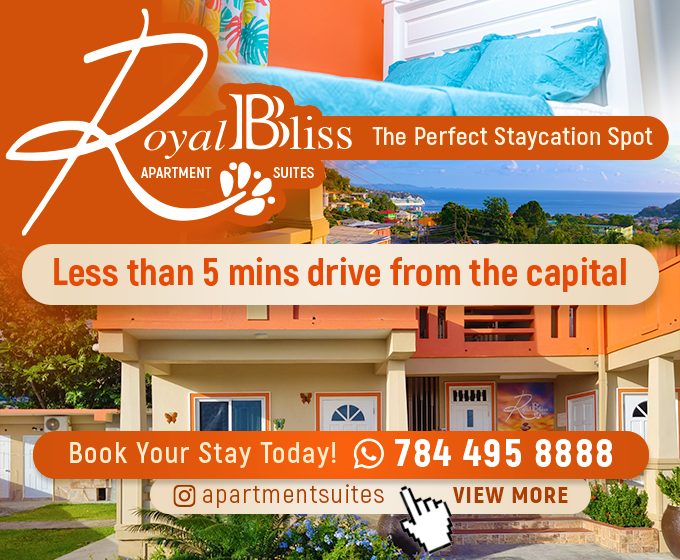 This year's Christmas Party on Saturday 21st December. like our 40th Anniversary Independence activities and our Embassy Outreach journeys to Hualien, Taichung and Kaohsiung, allow us to celebrate that which makes us uniquely Vincentian. May we continue to value the fellowship and warmth which these occasions engender and afford us. Come January 2020, our country takes its seat on The United Nations Security Council where our visibility would be heightened. This new perch, this historic elevation of our nation, would test our multilateral acuity, our stance on global dynamics and our political integrity. WE ARE READY. Let us surge forward with confidence, dignity and the spirit which makes us children of Hairouna, land of the blessed.
Merry Christmas and a Positive, Purpose-filled New Year!