From October 2021, all that St Vincent and the Grenadines has to showcase will be on display as Expo 2020 Dubai is set to commence.
For a period of six months, or until March 31, 2022, SVG will be among 190 countries showcasing various sectors of their respective countries.
Advertisements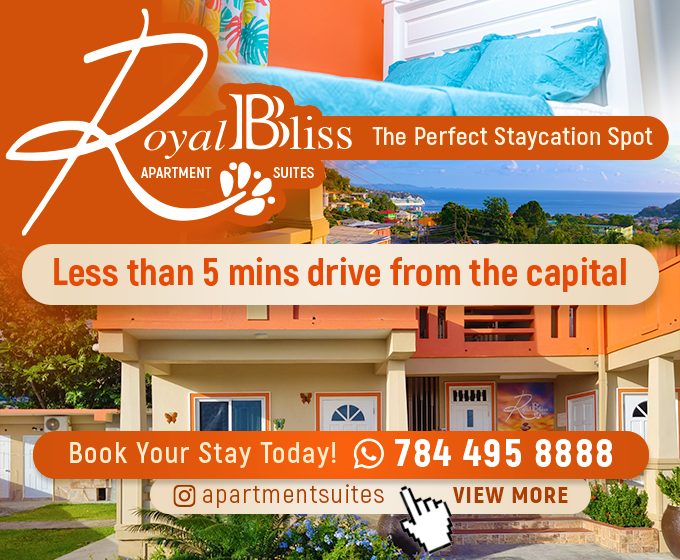 Invest SVG is the entity charged with the responsibility of ensuring that this country's presence at Expo 2020 Dubai is impactful and has a significant outcome which meant that there was a lot of preparatory work.
According to Anthony Regisford, Chairman of the Board of Directors of Invest SVG, now that the various teams are getting ready to go to Dubai marked the culmination of more than two years work.
"A lot of effort thought and planning has been put in thus far in ensuring that the country is well represented on this veritable world stage," Regisford said at the press launching of the World Expo 2020 Dubai on August 26.
It is estimated that for the duration of Expo 2020 Dubai, some 25 million visitors will view the various pavilions on display, which provided the perfect opportunity for participating countries, including St Vincent and the Grenadines to showcase their destinations.
The event is expected to be a big one, according to Sandy Peters – Phillips Permanent Secretary in the Ministry of Foreign Affairs, which translated to good news for this country to be a participant.
In addition to the sectors that will be on display, which include culture, tourism, the arts and investment opportunities, Peters-Phillips said that trade was an important catalyst to reengineer economic growth.
"These occasions provide a platform to facilitate economic prosperity that is much needed at this time," she said.
Additionally, she contended that this country's national economic and social development plan recognizes the need for an increase in the penetration of new markets as well as volumes or exports in order to achieve a strong sustainable trade arrangement.
"Therefore, successful participation in Expo Dubai can assist in accomplishing this objective resulting in an increase in export, and thereby enhancing national development," the PS said.
But the focal point is not just going to be on establishing trade or investment arrangements, but to promote other aspects of the Vincentian way of life.
And that include Vincy Mas, with the planned 2022 edition expected to be launched at Expo 2020 Dubai.
According to Ricardo Adams, Chairman of the Carnival Development Corporation (CDC), and a member of the contingent scheduled to travel to Dubai, the plan was to launch Vincy Mas to the world.
"Because while it is being held, there are going to be people from all over the world from as close t St Lucia to all those on the other side of the world [and] we are going to be telling them the story of Vincy Mas," Adams said.
Further, each participating country has been designated an entire day to showcase all that they have to offer.
October 21 has been the day designated to SVG, and according to Adams there will be eight performances.
Annette Mark, Executive Director Invest SVG remained confident that they had an amazing product to showcase.
The effort is an expensive one, Mark explained, but it was work that the entity she headed was doing for the private and public sectors.
There is a total of two floors with over 2,000 square feet of space and Mark explained that the intention was to have the exhibits on the first floor and upstairs be reserved for offices, meetings or for facilitating members of the Vincentian team.
And while she spoke of the opportunities of being a part of the expo, she cautioned that it was important to bring those opportunities back to SVG and therefore, it was intended that the team will return with a large data base.