Anna-Mae Lewis, the Layou woman who pleaded "not guilty" to "unlawfully and maliciously wound[ing] Ralph Gonsalves of Old Montrose," when she appeared at the Kingstown Magistrate's Court on Monday August 9, was again arrested and charged on Tuesday September 7 for a second offence which, purportedly, stems from the August 5 wounding incident.
Reports are that a party of Royal Saint Vincent and the Grenadines Police Force officers, including one Corporal Andrews, turned up at her home with an invitation for Ms. Lewis to accompany them back to the Central Police Station in Kingstown; so that she may participate in an electronic interview.
Advertisements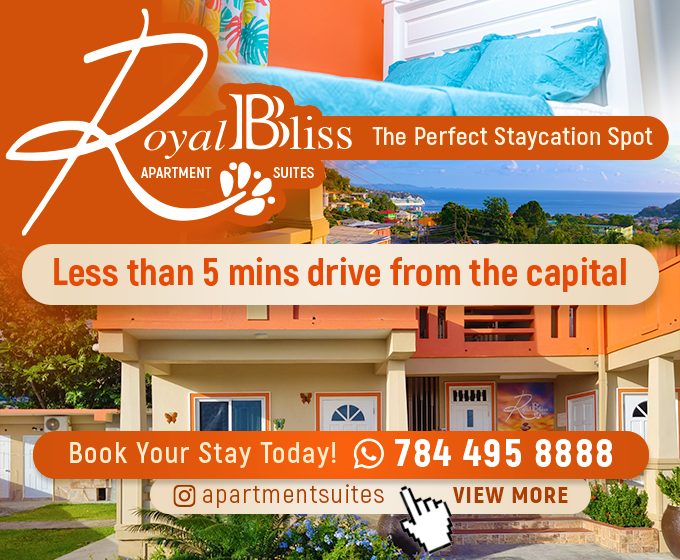 According to Kay Bacchus-Baptiste, one of Lewis' lawyers, "the police recognize that they have a hopeless case. They have not given disclosure despite the fact that they are supposed to give disclosure and the case is to start on September 15."
During Lewis' arraignment, Magistrate Rickie Burnett ordered disclosure to be concluded by August 31.
"Now, they are trying to get around that and they are trying to spare – because the Prime Minister will have to give evidence if this matter comes up on the 15th.
"So, I understand that the strategy is to take her in, upgrade the charge – maybe make it indictably. If they make an indictable charge, we will have to decide whether to let it go before a judge or a jury, automatically.
"Or, we are going to do the normal PI [preliminary inquiry] and then let it go before the judge and jury.
"Whatever we decide, it's going to take months to do it and drag it out. In the meantime, spare them having to give any disclosure because they have no proper disclosure to give.
"So, this is the police manipulating the system, to play for time.
"My question is: If they are going to give her an indictable charge, how are they going to justify the weak charges they have given to Ashelle [Morgan] and Karim [Nelson] which involves a firearm? How are they going to justify those charges?" Bacchus-Baptiste reasoned mid-Tuesday morning as she reported news of her client's arrest.
"It seems to me that they are playing for time and trying to spare the Prime Minister from having to give evidence, if this matter begins on the 15th. They haven't given disclosure at all; and today is the 7th."
The long-time defence attorney further accused the local police service of taking Anna-Mae Lewis into custody "behind my back for an electronic interview.
"Now, the Electronic Interview Act stipulates what offences you do electronic interviews for. You don't do electronic interviews for minor offences with which they have charged her."
At the time of that first interview, Bacchus-Baptiste was confident that the RSVGPF's strategy "was [an] obvious" stall tactic.
Several hours later, Anna-Mae Lewis was granted station bail after being charged with what Bacchus-Baptiste loosely described as "something to do with throwing missiles – something they could have charged her with from day one.
"At least that's what [Commissioner] Colin John said, I've not seen the charge sheet but that's what he said and that's what Anna-Mae's daughter confirmed.
"There is no additional evidence as such. I don't know what is going on. They did not have to arrest and bring her in for that. That is not an offence for which you have to do an electronic interview.
"Everything is wrong with this," she said as she confirmed: "no electronic interview was done.
Bacchus-Baptiste described the new development as "a minor charge" and noted that it was "not necessary to arrest her."
The new charge was not laid as an indictable one. Which, according to defence attorney Kay Bacchus-Baptiste, proves that the local constabulary just about gave "an admission that Anna-Mae Lewis did not wound Ralph Gonsalves."
Lewis is expected to appear at the Kingstown Magistrate Court at 9:00 a.m. on Wednesday August 8.
Police Commissioner Colin John was not available to offer any comment.

JP Schwmon
Advertisements