by JP Schwmon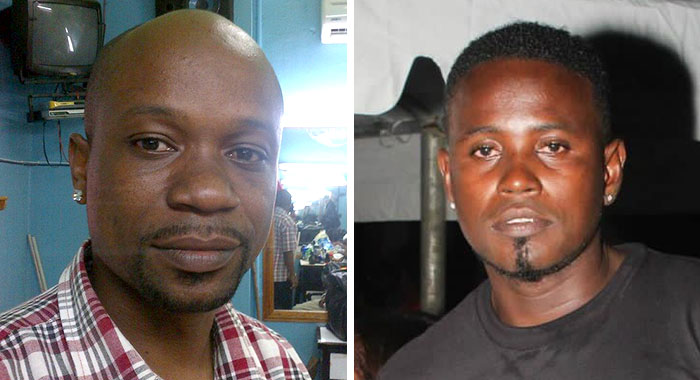 The murder case resulting from the August 4 barbershop killing has moved one step closer towards securing a trial date on the Vincentian High Court calendar.
Defence attorney Grant Connell worked along with Summary Prosecutor Shamrock Pierre, an acting police corporal with the Royal SVG Police Force, in the presence of Chief Magistrate Rechanne Browne to excise all potentially prejudicial or otherwise inflammatory elements from witnesses' statements at the Serious Offenses Court on Friday October 15, in a process called "paper committal."
Speaking to the media following his appearance on behalf of murder-accused Barrington Cornwall, Connell noted that the preliminary inquiry modality of ascertaining whether or not any serious indictment merits a High Court trial is "slowly becoming outdated."
He also reflected: "it took the system – the system is working – I don't know less than 3 months; about 10 weeks… so he'll have his day in Court soon."
Several exhibits were also formally entered and marked as evidence. They include: a post mortem examination, charge sheet, caution statement, a black knife (said to be the murder weapon), a DVD bundle which comprises crime scene video, CCTV footage of the incident as well as the post-arrest electronic interview, 4 pieces of a broom stick and a white towel.
At the end of the paper committal exercise, Barrington Cornwall – the barber who stands accused of murdering insurance broker Jexol Skinner – was committed to stand trial "at the next practical sitting of the High Court Assizes."
This judicial feat was accomplished in far less time than is usually experienced in other murder-accused cases. Particularly Junior Jarvis' almost 5 years on remand with no trial date, as yet, in sight stands in stark contrast.
Although no date has so far been officially scheduled, one source in the know, suggested that the Cornwall/Skinner murder trial could begin as early as January 2022.