Effective November 1 in St Vincent and the Grenadines, some schools will open in full for face-to-face classes or under a blended format.
The announcement was made today at a conference by the Ministry of Education. A complete list of the schools that will reopen on November 1 and some on November 3 has been posted on the SVG Education Media Unit's Facebook page.
The ministry says the recommended format for the operation of schools across St Vincent and the Grenadines is based on the percentage of staff vaccinated and the adherence to the health protocols.
It was stated that ALL staff members entering the compound are required to demonstrate proof of vaccination or present a negative COVID-19 test result.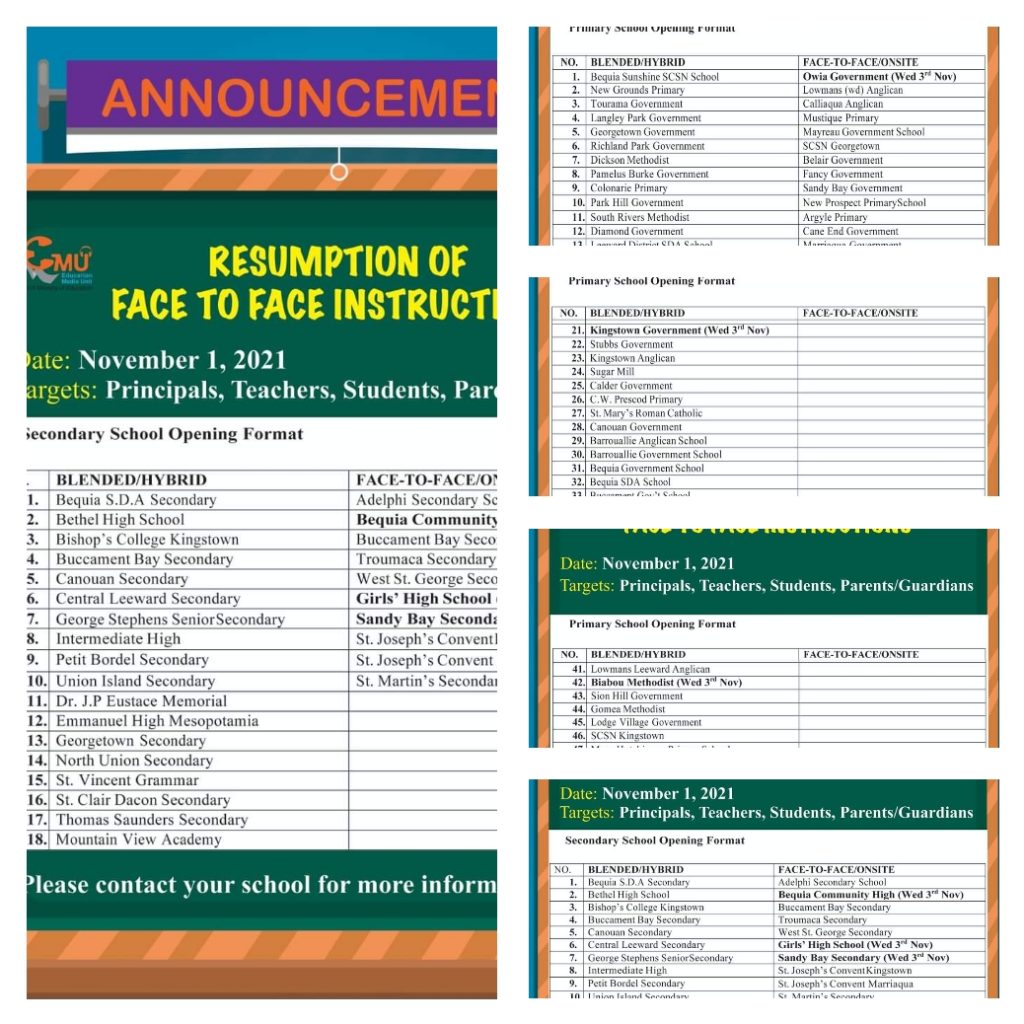 In addition, staff members have been informed that effective November 19, proof of vaccination is a requirement to enter the school premises, save and except for those exempted according to the law.
Meanwhile, schools engaged in the blended or hybrid format of learning, their school leaders will be required to indicate to parents/guardians, the individualised plan which they have for the school.
The ministry of education notes it does not require all students to attend school on the same day under the blended/hybrid format.
However, students are required to turn out in their full uniform.