November 5th, 2020, saw the ushering in of a new Parliamentary Representative in the constituency of East Kingstown in the person of Dwight Fitz Bramble a first-time candidate representing the New Democratic Party (NDP).
Prior to my being elected as the East Kingstown Representative, the constituency was represented by former NDP and Opposition Leader, Arnhim Eustace, whose stint at representing the constituency extended for twenty (20) consecutive years (four (4) consecutive elections) all as an opposition MP. Mr. Eustace's tenure was highlighted by his leadership of the NDP and his consistent highlighting of economic issues affecting St. Vincent & the Grenadines which were emphasized in his robust parliamentary debates. In 2019, Mr. Eustace decided to retire from active politics thereby ending an era of exemplary and statesmanlike service to our blessed country. The standard that he set and left will be difficult to emulate but could be a benchmark for quality parliamentary representation in our country. Thank you, Mr. Eustace for your service.
Advertisements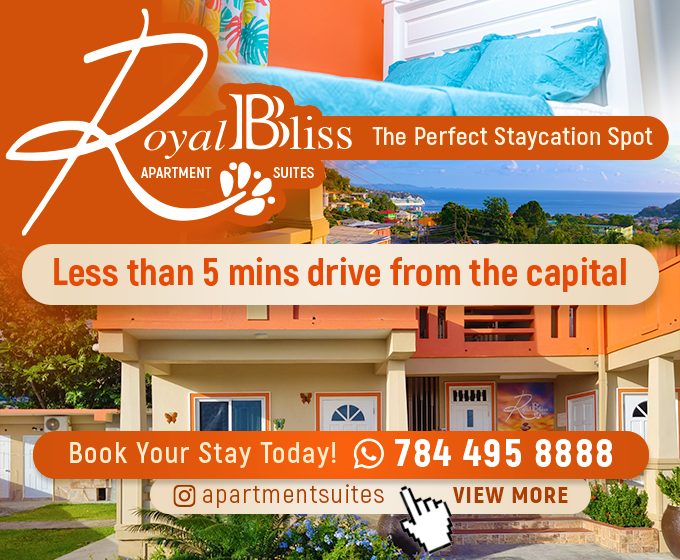 My decision to serve the people of East Kingstown and St. Vincent & the Grenadines was guided by my lifelong principle of Equal rights and justice for all- a principle rooted in the African philosophy of UBUNTU – Humanity towards others (I am because we are). Indeed, my mission …. "To serve the people of East Kingstown with integrity and professionalism; to fight for justice and equality, while striving to implement change for a better quality of life for All Vincentians" reflects a recognition of the critical elements of development in and for the constituency.
My general plan for the development of the constituency which was enunciated during the 2020 election campaign, and which remains applicable and relevant includes the following: creating new jobs, training young people including better technical training, developing new business hubs, promoting small businesses and investing in local businesses, supporting our tourism industry, boosting our agriculture and fisheries industries, delivering efficient and convenient health care, funding science and technology, improving education in East Kingstown and delivering new and improved sporting facilities.
Furthermore, my portfolio as an opposition MP includes: Foreign Affairs, Sustainable Development, Public sector; sports; and Economics. These focus areas allow me the flexibility to address the many issues herein highlighted in this report.
The state of the constituency of East Kingstown at the time of the last general elections on November 5th, 2020, left a lot to be desired. Many socio-economic challenges (which mirrored similar challenges nationwide) manifested themselves via gloomy realities: the most troubling reality was the high level of unemployment in the constituency which was estimated at almost twice the size (about 50%) of the national rate a year ago. Youth unemployment in the constituency is estimated at an even higher rate; inadequate and poor health care facilities in the constituency make it difficult for constituents to access proper health care; access to and use of the sporting facilities by constituents' youths is difficult at best; the level of poverty in East Kingstown is speculated to be higher than the national rate (35%); the incidence of crime is worrying and debilitating on the socioeconomic development of communities in the constituency and the poor condition of the roads in the constituency are arguably the worst in the country
Unfortunately, this general poor state of East Kingstown has existed and worsened for at least the past decade. Serious consideration must therefore be given to the causes of these realities and the factors which have led to their worsening. As we move forward with our developmental thrust, those considerations must adequately inform the strategy and process which would be intended to take the constituency out of its socioeconomic quagmire.
Upon being elected to represent this beautiful constituency, I was convinced that immediate action was needed to stop the bleeding of hardship and sufferation experienced by its constituents. Resultantly, much of my activities and focus centered on bringing material relief and assistance to residents. Additionally, recognition of the importance of issues such as comprehensive community development; community life and cohesion; empowerment and employment creation; resource acquisition; skills training; sports and cultural development; local government; education; health care; business creation, expansion and sustainability; food production and food security has guided my attempted and intended programs and projects.
The following is a list of activities and initiatives accomplished in 2021:
Over 1000 individuals (residents of East Kingstown and evacuees who sheltered in EKT as well as other individuals from the red zone) have been directly assisted with materials and supplies in the aftermath of the volcanic eruption. Thanks to donations and contributions from friends and well wishers from home and abroad, I was able to ensure the distribution of food items, items of clothing, personal effects, school supplies, water, and cash money.
Thousands of dollars of my personal funds were spent in assisting mostly persons from the EKT constituency and some from other areas. Assistance included: medical expenses-doctor visits, purchasing medication, laboratory tests etc.; purchasing of foodstuff; payment of bills (utilities, rent etc); purchasing of school supplies and books; Payment of educational fees; assistance with business start up and operation (e.g., buying inputs for agriculture etc.), assistance for funerals, assistance to travel overseas for work;
Young Dems Christmas carolling in the constituency;
Mother's Day gift presentations to mothers in volcano shelters in EKT
Young Dems establishment (now includes about 50 members) and election of Executive, and strategic planning session;
Clothing Distribution drive;
Distribution of about 100 food care packages for the elderly in EKT;
Started the East Kingstown Community Vegetable Garden.
School supplies drive.
Sought assistance for flood victims at Rockies (and other general assistance) for people in the constituency;
CSEC online teaching;
Many public appearances (TV, radio, social platforms);
Social protection consultation and workshop;
Constituency drive through for 42nd anniversary of independence;
Other activities (seek assistance from gov't and other entities) such as pedestrian crossing at Casson Hill, streetlights installation at barracks road and other locations, many backwalls, drains, gutters etc.
The year 2022 will see a continuation and expansion of programs and projects. These will be based on the premise of Community development- the way forward. Our approach must be SMART and relevant to the rapidly emerging challenges of our community, constituency and country.
Advertisements