Racquel Samuel, a Vincentian visual and makeup artist, face and body painter is celebrated internationally for her work in Hayden Billingy's Shout It Out music video/short film, which copped the Best Makeup Award in the International Music Video Awards in London on the 28th of December 2021.
Racquel's exquisite face and body art was showcased in the film to bring to life the characters that represented the indigenous people of St. Vincent and the Grenadines. Her artistry shone with the unique and creative face and body paintings of the lead characters and warriors of the indigenous tribe, but her most striking imagery was that of the chief of the rival tribe, whose face painting was that of a wolf. The imagery won the nod of the international panel of judges and was instrumental in bringing the Best Makeup Award of the entire festival to St. Vincent and the Grenadines.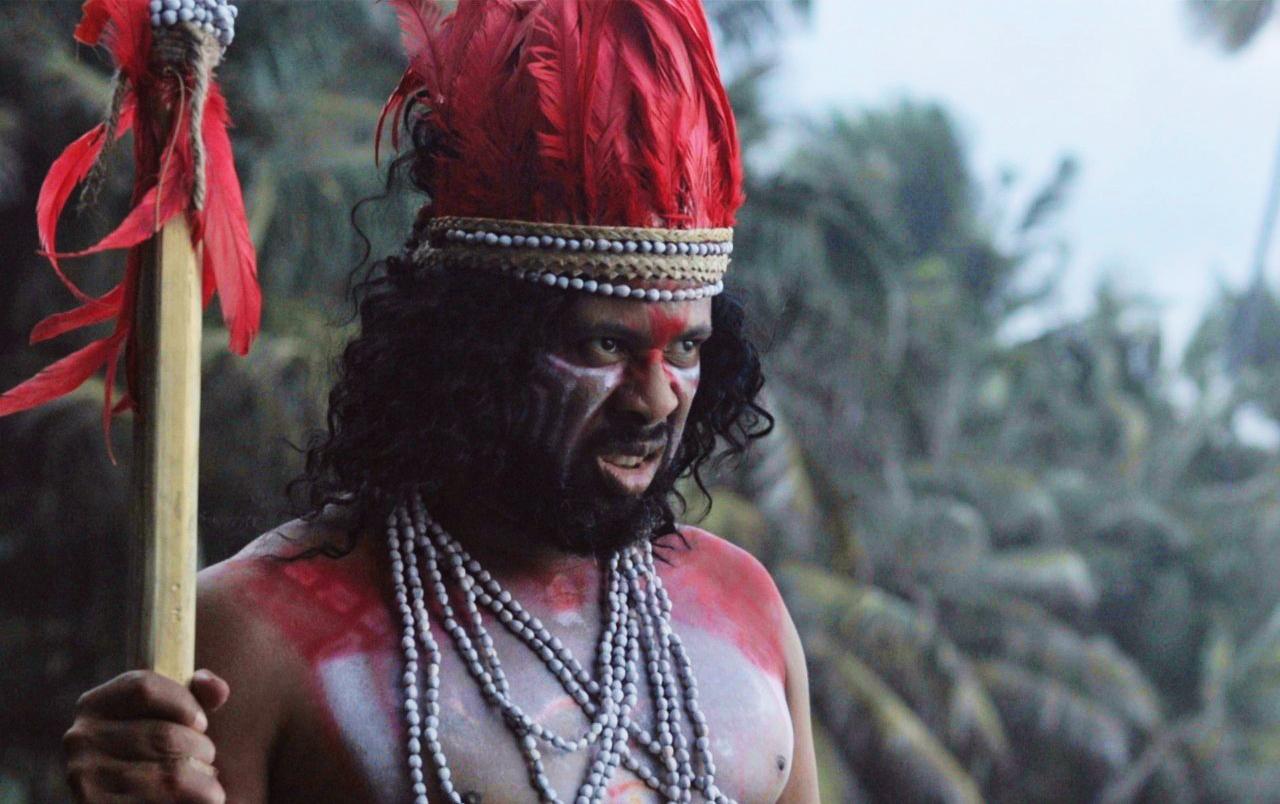 Racquel took to social media to express her delight and quoted "There is no way for me to express my elation on being a part of this creative team spearheaded by Hayden Billingy. [I've] always viewed body and face painting as me getting to play on human canvases. Shout It Out, we won another award, and my makeup won best makeup! I was shaking when he (Hayden) told me. [I've] never dreamed this would happen, it's unexpected and I am grateful". Rachael artistic journey started as early as 6 years old when her mom realized that she wasn't into dolls and bought her colouring books and crayons instead.
She later studied art at the Roebuck Secondary School in Barbados and pursued a Bachelors of Arts degree in Fine Arts at the University of the West Indies. She participated in Art Exhibitions locally and regionally and won Best in Show in an Art Exhibition to raise breast cancer awareness in Barbados in 1998. She later transition in to makeup, which became the principal part of her business.
Face painting came accidently when he was asked to do a mini fair at the Secondary school where she work as a teacher. Her body painting voyage came as a result of her fascination with the famed television show Faceoff on the SciFi Channel. On her Facebook page Zul Solari, she further stated that "Throughout these years I've had to learn through experimentation but I pushed through.
No one knows the countless hours spent researching, practicing, drawing, loss of sleep just for the creative process. It's been a challenging journey with more highs than lows and I'm moving forward".
Racquel is famous locally for her face paintings at the Nine Nights of Christmas, birthday parties and other local festivals. She was also the official makeup artist for Sing It Like The Stars Competition and the stage play 'Stone' by Kevin Rodrigues, and is best known for her flawless bridal makeup work. However, this outstanding international recognition trumps all of her achievements so far.
Racquel's work can be viewed on Instagram @zulsolari and she could be contacted at 17844321188.

The all locally produced music video /short film with all local cast was also a finalist in the Best Music Video, Best Documentary Music Video and Best Actor Music Video categories in the International Music Video Awards (IMVAs), 2021. The IMVA is an International Bi-Monthly IMDb Qualifying Competition whose mission is to expand the boundaries of traditional filmmaking by creating a "visual symphony" in which music will play a major role. An international demonstration of music video is to celebrate and educate those who combine two powerful platforms of music and film.
The physical award ceremony will be held on the 28th of January 2022 in Budapest, Hungary.