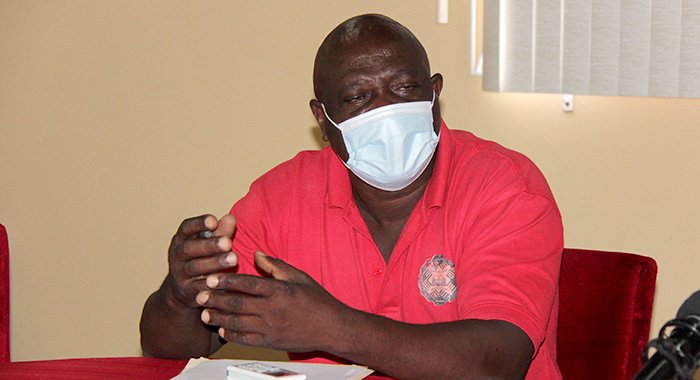 Teachers in St Vincent and the Grenadines who were deemed to have resigned for not taking a COVID-19 vaccine or who did not receive an exemption from the government's vaccine policy are suffering economically as the end of January nears.
The SVG Teacher's Union and the Public Service Union held a joint news conference recently.
Industrial Relations Officer Andrew John said it is the second month that teachers and some public servants are going without a salary
.
John reminded that those who were dismissed were persons with responsibilities and were left without anything to cushion the impact of their bills.
The IRO claims there have been disruptions in the school system due to COVID-19 since the January 3 return to classes. In addition, John said there is a shortage of teachers from the tertiary level to primary.
Meanwhile, President of the SVG Teacher's Union Oswald Robinson has assured members that the union continues to fight the battle.
He again issued a call for the government to repeal what he describes as 'the wicked act' of forcing someone to take something against their will.
Robinson reminded that the Union has filed in the high court to seek judicial review with respect to the vaccine policy.
He also appealed to those who are retired and heading back to work to be mindful they are depriving other persons of having a job.
And, President of the Public Service Union Elroy Boucher raised concerns about a nurse who has taken the Cuban Abdala vaccine but is yet to be re-employed despite submitting the relevant information on taking the vaccine.
Boucher said he understands re-employment can occur once that position is still vacant and he is aware there is a shortage in the nursing system