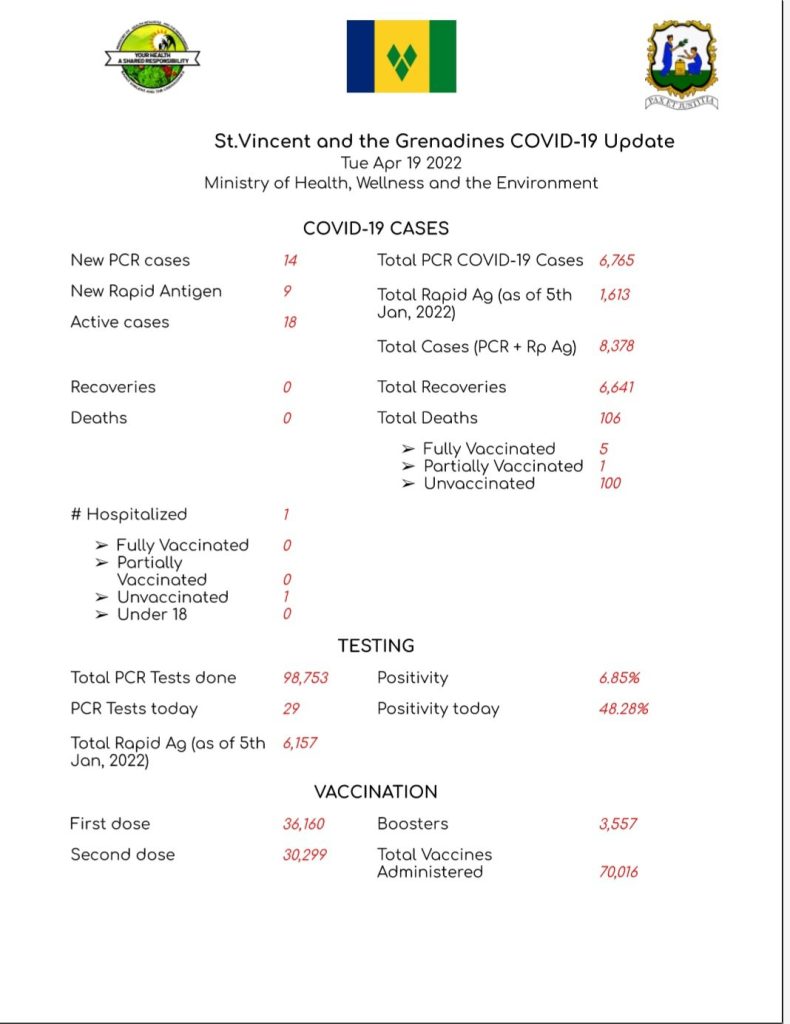 The Ministry of Health on Tuesday, 18 April, reported 18 new Covid – 19 cases with 14 persons tested positive from the PCR test and 9 from the rapid Antigen test .
The report also noted one person has been hospitalized.
St Vincent and the Grenadines have recorded 106 deaths due to COVID-19 since the outbreak started.