Joelanni James, a 28-year-old resident of South Rivers said that he intends on taking action against a member of the constabulary after he was alleged that he was badly beaten.
According to James, police came to his workplace on May 9, sometime around 2pm.
He said that he had been accused of arson when the home of another resident was destroyed by fire.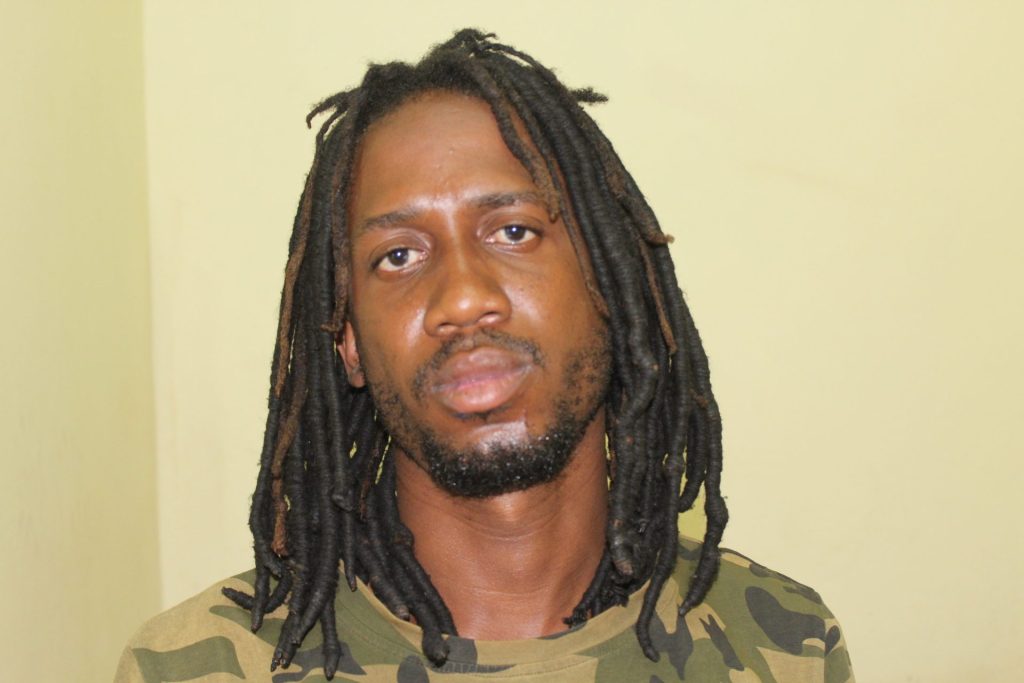 James further explained that he and the said individual have been involved in an ongoing dispute for about two years, and he was the one suspected of causing the fire.
He continued saying that a man dressed in civilian clothing approached him while at work and proceeded to grab him.

James told ANN that he resisted at first, and drew for a cutlass, however after the individual identified himself as a police officer, he said that he backed off and complied with the request to go with him to the transport and he was transported to Colonaire Police Station.

While enroute there, James said that he heard one of the officers in the transport talking to another officer who kept inquiring about their whereabouts.

When they arrived at their destination, the South Rivers resident said that they were greeted by the Corporal on duty who instructed that James be handcuffed.
James said that he complained that the handcuffs were too tight.

"That's how I (expletive) want them," James said was the response coming from the Cpl.
He is alleged to have been taken to a room at the back where he said that the Cpl pushed him to the ground and began to kick and stomp him and then beaten with a hose.
According to James, while laying on his back on the ground, the Cpl proceeded to place his shoe on his neck pressing downwards with enough pressure to temporarily cut off his air supply.

And then he said that the Cpl placed his hands around his throat and began choking him.
Luckily, James said that another officer came in and saw his condition and stopped the Cpl from inflicting any further blows.
As a result, James received bruises on his back, arms and injuries about his mouth and was taken to the Georgetown Hospital.
While there, James told ANN that he tried to tell the doctor about his ordeal, but the Cpl intervened saying that they were involved in a vehicular accident while they were transporting him to the police station.

"How can a transport get into accident and the prisoner is in the back, the officers in the front but he (the prisoner) is the only one who got damaged?" he questioned.

But just when one thought the ordeal was over, James was in for more.
He said that while being taken to court on May 11 on another matter, the transport stopped at the Colonaire Police Station where he said he was again approached by the said Cpl who said to him that he had his gun waiting for him.

"I have to report to the Colonaire Police Station every Friday, I fear for my life because he (the Cpl) using the law to abuse me," James told ANN.

He said that the Cpl made it known to him that he had killed before.

"That's a threat…is best I go live in the sky," he exclaimed.

This is the second attack on James by the said officer after a similar beating incident a few months ago.

But James said that he is not prepared to sit idly by, and has started taking steps towards legal action against the said officer.