The price of flour in St. Vincent and the Grenadines has increased.
The increase came into effect in June 27, 2022, after the Price Control Amendment (No.9) Order 2022 was made by the Governor-General and gazetted.
"The Schedule to the Price Control Order is amended by deleting the particulars relating to Flour," the gazette stated.
It listed the following prices for flour:
The Ex-Factory Price is XCD $143 dollars. The maximum wholesale price per 100 pound bag for areas 1, 2, 3, and 4 is $155 dollars.
The maximum retail price per Pune for flour is $1.75 in areas one and two, while it is $1.80 per pound in areas three and four.
Before the increase, a pound of flour was sold for $1.50 in Area 1.
Area I: means areas within a radius of two miles of the court house, Kingstown.
Area II: means areas adjoining Area I extending from area I north-east to Langley Park and north-west to Keartons including all areas lying between Langley Park and Keartons.
Area III: means all areas on the mainland, other than those falling within Area I & II.
Area IV: means the Grenadines. Under the Price and Distribution of Goods Act (Cap 161), no person shall in respect of any foods for which the maximum price has been fixed, sell or buy, or agree to sell or buy, any such goods at a price greater than the maximum prices.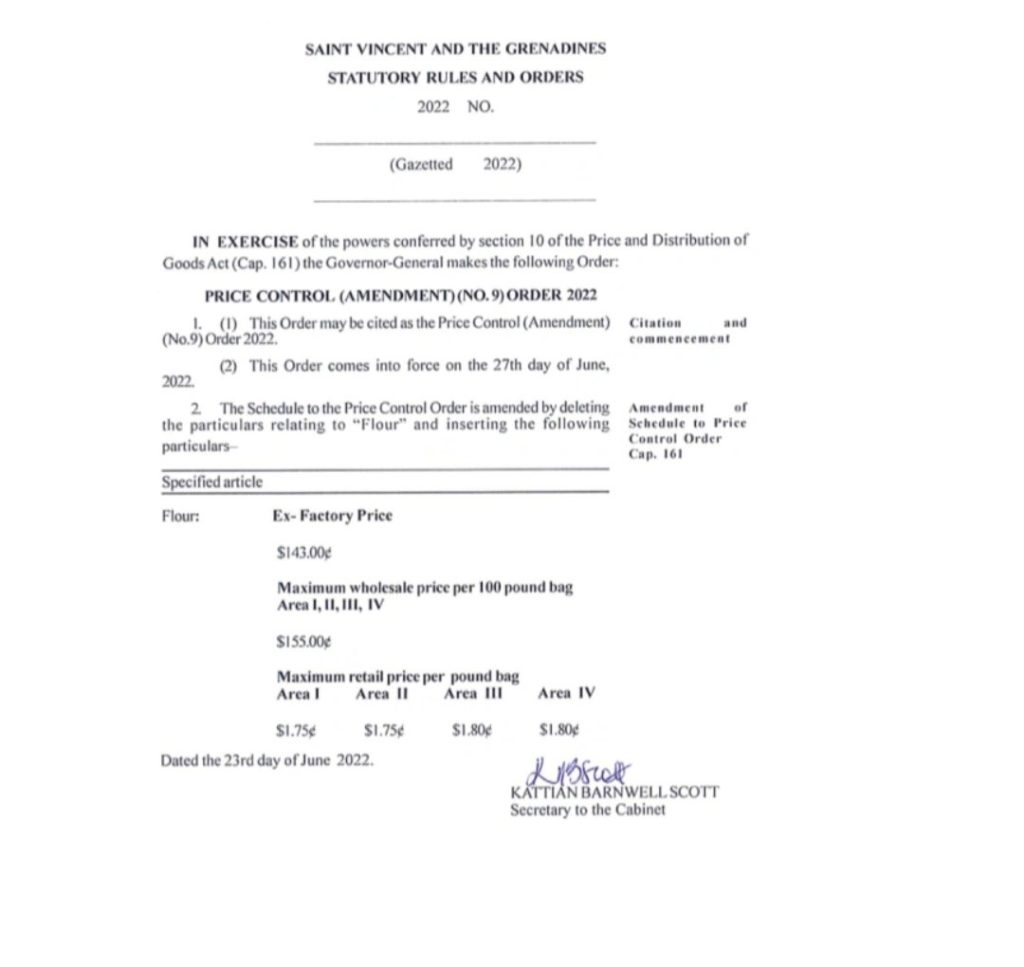 Source: One News SVG