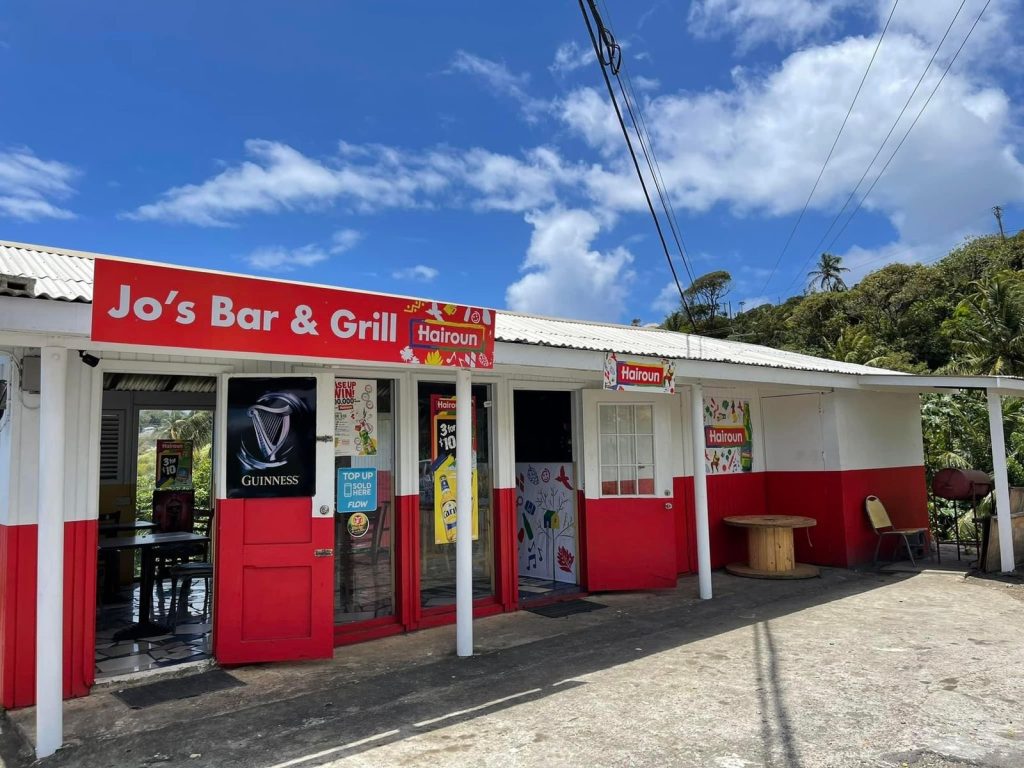 There has been a surge in entrepreneurship among the youth in St. Vincent and the Grenadines, with many young Vincentians delving into varying areas of business.
ANN News recently caught up with Myia Fraser, who is one such young entrepreneur, and got her view on what is the key to a successful business, the importance of setting boundaries between your business and personal life, and more.
Miss Fraser is a 27 year old Argyle resident, who studied entrepreneurship and small business management at the St. Vincent and the Grenadines Community College's Division of Technical and Vocational Education. She is the owner and operator of Jo's Bar and Grill in Argyle, and has been for three years now.
When asked by ANN what advice she would offer to young women thinking of getting into business of their own, she emphasized the importance of good money management as well as knowing where to draw the line between your personal life and business life.
'You have to know that you're giving up a lot of your time but it will be worth it. You have to know how to manage money. I keep saying that because when you're into business you're going to see money and you're going to be tempted to mix your personal life with your business life, you have to be able to separate that.' Fraser said.
The 27 year old entrepreneur also said young women looking to start businesses of their own should also be prepared to sacrifice a lot of time for their business, advising that it requires countless hours of work.
'You have to give up a lot of your time, you have to work plenty of hours, you have to put in the work.' she said.
Miss Fraser then let us in on some of the challenges she has faced since opening her business in September of 2019.
'Some days are slow, some days are good. Sometimes you have to deal with customers that are hard to go with. Working long hours. Sometimes people complain about your prices and stuff like that. Sometimes people would tell you they want certain things, pertaining to cooking, they would say like they feel we should do this, instead of this and when you do it, like, they don't come. So, a lotta people ask for a variety of stuff but when you have them available like they don't really sell.' Fraser said.
She also noted that the availability of parking spaces is also an issue that she has faced.
When asked about what she has enjoyed so far about having her own business, she highlighted points such as freedom of expression and the people she has met along the way.
'You get to be creative. You basically get to put any ideas that you want for yourself, you can put it to your business, you don't have to ask because it is yours. The profit is yours, the profit is yours.'
On her vision for the next five years she says she would like to have another branch of Jo's Bar and Grill opened, and maybe even have a location where she would not have to pay rent.
She credited her mother with the preparation of all the food on the menu, and early opening of the establishment saying 'no matter how late we go, she still wakes up early, she still wakes up early to come do the prepping and stuff like that.'
The 27 year old entrepreneur turns 28 on September 22nd, and she says while she does not plan to have a special event at her Jo' Bar and Grill to mark the occasion, she will be treating herself to a day off that she feels is well deserved. However she ensured that the spot will still be open on that day and she will be there by the evening.
In closing, she expressed gratitude to her existing customers and appealed to future customers to pass through to see what Jo' Bar and Grill is all about.