Persons who are differently abled can now easily access the parking lots of Gitt's Supermarket in Prospect and Randy's Diamond Supermarket. This initiative was made possible by Arielle Ollivierre, Miss St. Vincent Brewery Limited (SVBL) contestant number five (5) in the upcoming Miss SVG pageant.

On Saturday, September 24th 2022, Ollivierre along with her sponsors(SVBL), spent the day touring her communities in the constituency of South Windward. The tour began with the installation of a disabled reserved parking sign at Gitt's supermarket. According to Ollivierre "there needs to be more efforts in accommodating the needs of persons who are differently abled." One such need she believes, is shopping in convenience at various supermarkets throughout St Vincent and the Grenadines.

At Randy's supermarket, Ollivierre's arrival was greeted by a few persons within the community who are differently abled as well as well-wishers of the cause. Following the installation of the sign, she presented gift baskets to Jose Joseph and Jahmi Edwards compliments a number of local businesses.
Ollivierre, who was moved to tears while speaking about the importance of the installation, emphasized that she stands by her theme "Different but able."
The tour continued throughout the community where Ollivierre handed out more gift baskets and spent time with the differently abled persons within her community. She thanked her team for their "outstanding organizational skills" as she culminated a "successful" week of activities advocating for the differently abled.Larry Bailey, an employee of One St Vincent Group (OSV) was charged with the responsibility of creating and installing the signs. Bailey is also a member of the differently abled community.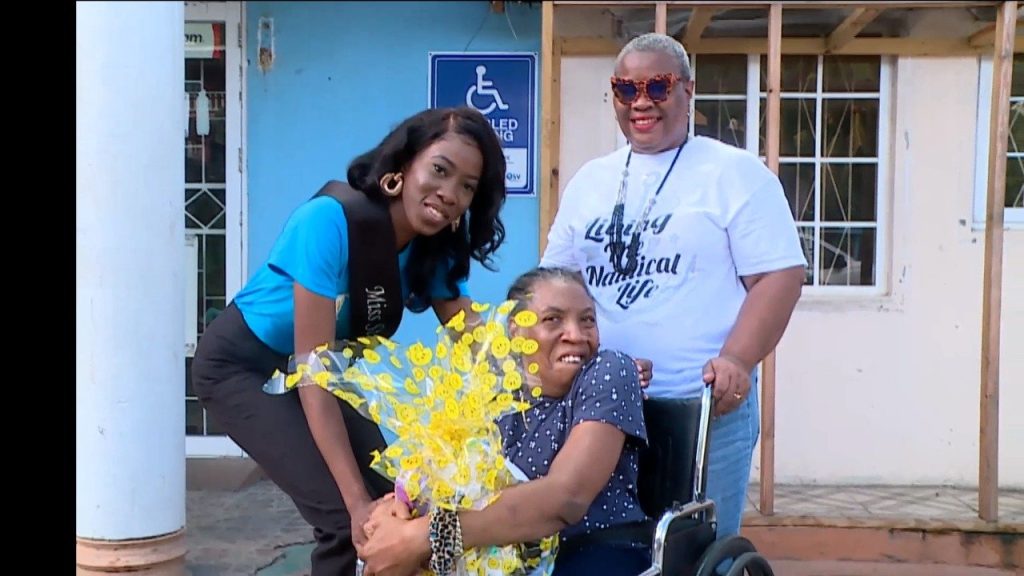 Cenica Patterson, Marketing Analyst at the St. Vincent Brewery (SVBL) shared that her company "is committed in not only providing sponsorship to Miss Ollivierre, but also to fully support her cause in raising awareness about persons who are differently abled." As part of being more involved as a company, the St Vincent Brewery Limited (SVBL) is undertaking different initiatives. Patterson added that "beyond the scope of pageantry, the company has and will continue to work with the Vincentian people whether it be within our communities, with our employees and the way our operations impact the environment.
The St Vincent Brewery limited (SVBL) stands on being more inclusive and diverse as a company."

The GECCU Miss SVG Community Service Project is a first of its kind. Each contestant is tasked with implementing a series of activities within communities across SVG under a selected theme.The Miss SVG 2022 pageant is slated for Saturday, October 29th 2022.