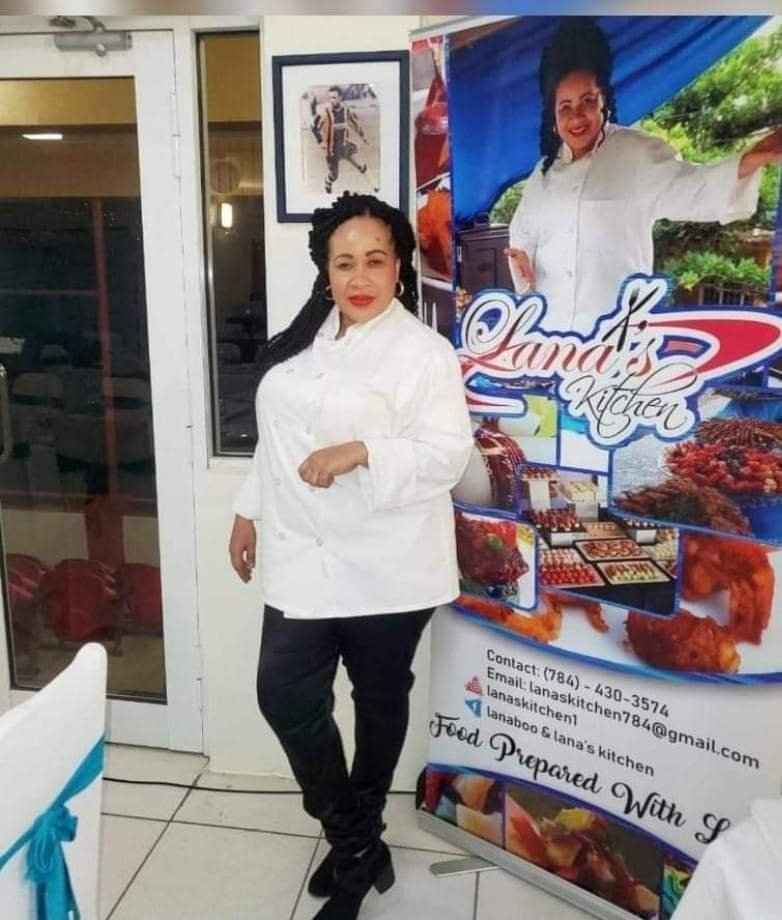 Born and raised in Ginger Village by her late mother Candis Bibby, Alana Bibby – Clouden, owner and operator of Lana's Kitchen catering service says her reason for starting her business was in the interest of offering something different to the people of St. Vincent and the Grenadines, and according to her, that something different includes quality service and excellent food.
Alana decided to get into the catering business because of her passion for the culinary industry saying 'I chose my field of business because I am passionate about food. I love everything food. Good food, good mood..'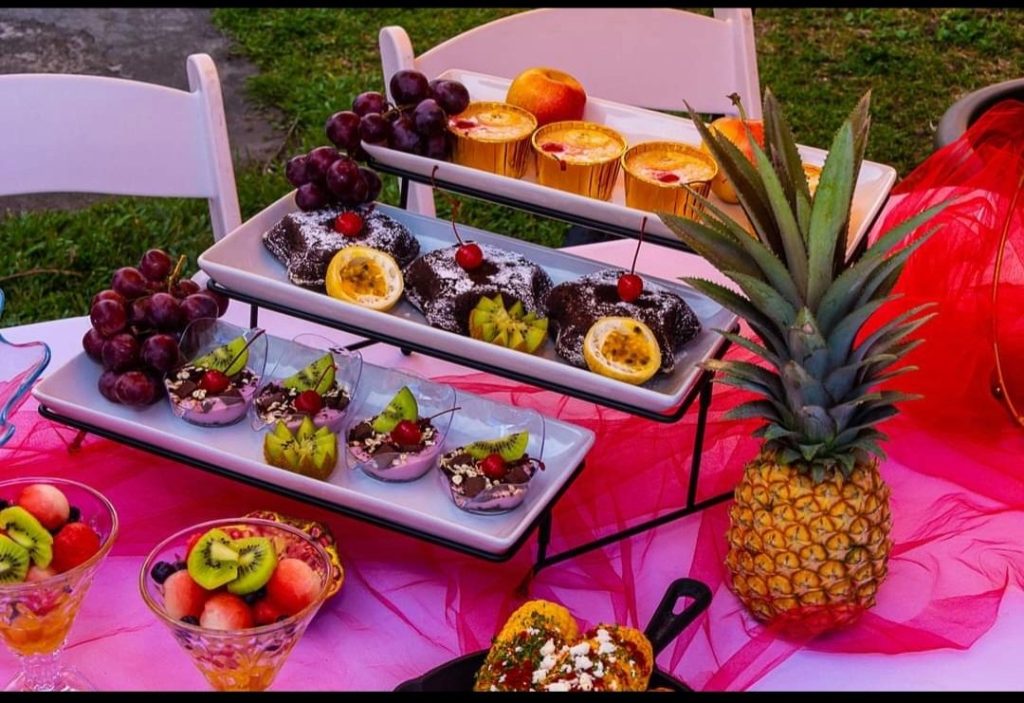 Getting her business up off the ground was no walk in the park. Alana was turned down several places when she applied for funding for her vision, however, she did not let those roadblocks cancel her journey to entrepreneurship. Alana, known for being ambitious and resourceful, used these roadblocks as motivation to keep pushing forward. When asked if she would change anything about her journey to becoming a successful business owner, her answer was no, as she believes experience is the greatest teacher and that 'everyday is another day to learn and be better than the day before'.
It was her drive to keep pressing on to achieve her goal that has put her in charge of her own business, where she enjoys the flexibility, and in her words 'I can control my own destiny'.
'I enjoy the flexibility, I love the fact that I can control my own destiny. I love that I connect directly with our clients. I am just happy to be following my passion,' Alana said.
Success, to Alana, is defined by the accomplishment of one's goals and an overall sense of fulfilment that one receives from their work.
'Yes I am successful. My definition of success is the fact that I have accomplished some of my goals thus far. The sense of fulfilment and gratitude we receive from everyone we come in contact with for various reasons,'
Alana shared with ANN some of the key qualities that any successful entrepreneur should have, some of those including a strong determination, respect, and exemplary leadership skills.
'A good entrepreneur should be determined to excel, respectful of themself and everyone they come in contact with. They should be able to communicate well and accept constructive criticism. They should possess strong leadership skills.. You know just have to be open minded,' the Lana's Kitchen owner and operator said.
In closing, Alana left us with these words of advice for anyone looking to get into a business of their own.
'Just go for it. Invest in yourself and remain focused,'
Follow Alana on Facebook and Instagram at Lana's Kitchen to see her daily menus, or call her at (784) 430-3574 to book her for your next event.