Cornelius Joseph, a 63 year old mason who has resided in Georgetown for over 19 years, in the early hours of Saturday morning, was unpleasantly surprised when a molotov cocktail was thrown into his dwelling. Quick action on his part helped to minimise the damage brought about by the fire.
However Mr. Joseph was not just clueless as to who would do such a thing to him as well as why, but he is also baffled by the fact the Royal St. Vincent and the Grenadines Police Force, up to press time, have yet to respond to his report of attempted arson.
Speaking with ANN he took us back to the night of the fire and how the event transpired.
According to Cornelius at approximately 3:30 am Saturday morning he was at home when he heard something drop, but paid it no mind, three minutes later however he saw flames appear.
It was at that point he left the bedroom, headed out to the living room to see that a chair had caught fire. He took swift action from that point to have the chair removed from the dwelling, successfully. Unfortunately he did not come out of the predicament unscathed, as he suffered burns to his fingers, there burns in other areas of the house as well.
Following his ordeal Friday night, Benji took to his nearest police station at around 7 am Saturday morning and reported the issue.
He said that the officers at the station gave the assurance that they would come to the scene of the crime but never did.
'They told me they would come and see because it is a serious matter. They never show up,' he said.
He disclosed that he went back to the police station again that same day but still received no visit from RSVGPF.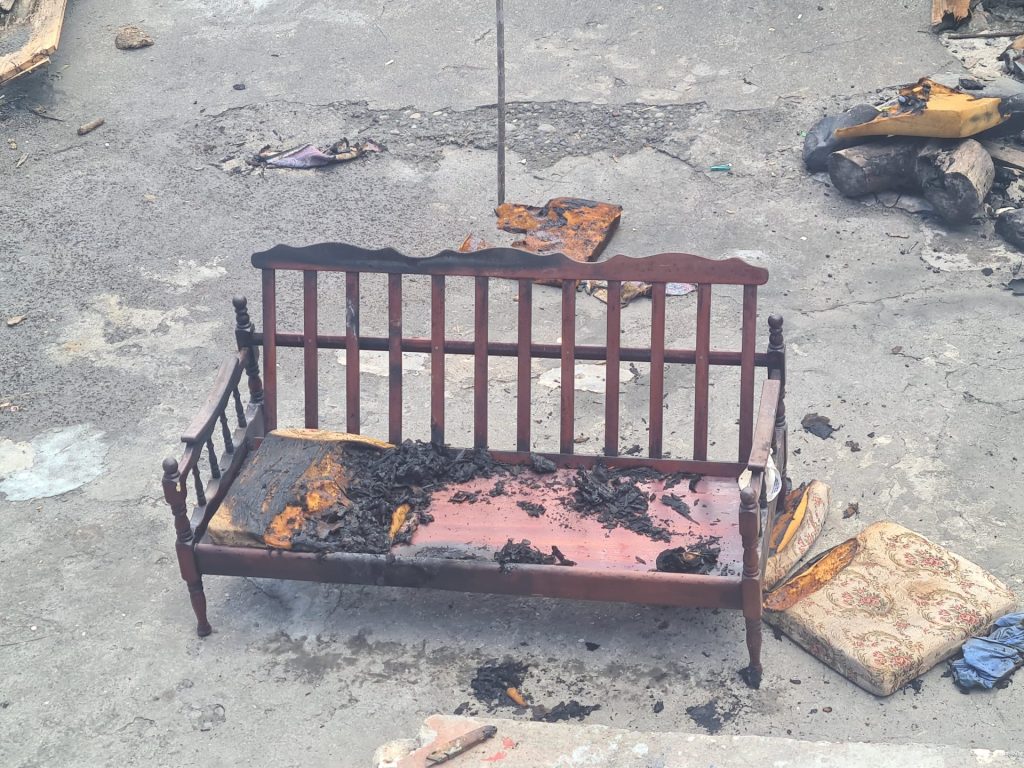 'I went back in the same day, they said they were coming, but still I ain't see anybody turn up. Gave them my phone number, said they would call me, they never call me,' Benji said.
ANN spoke with fellow community members of Mr. Cornelius Joseph who are equally displeased by the failure of law enforcement authorities to appear at the scene of the crime to conduct investigations.
'I vex, because something like this, when he go the first they should have already show up, because this is attempted murder, from my point of view it is attempted murder, that is how I see it' once concerned neighour said.
Another resident and friend of the victim was also upset by the lack of diligence on the part of the police on this troubling matter.
'Police didn't turn up? I feel threatened because that is not nice. When he come and tell, I told him to go to the police and I know for a fact that they would not show up as quick as possible but that is not nice, and today is Sunday. They're just down the road there! It's a walking distance! They should have come!' another resident said of the situation.
Both residents spoke highly of Mr. Cornelius Benji, remarking that he has never been a man known for causing trouble with anyone in the area, making mention of his 'jokey' ways.
So it remains a mystery to Mr. Benji, as well as his community members, as to why anyone would set fire to his home. But as much as they are confused by this, they are also troubled by the fact that officers are yet to have responded to his report.
When asked if he is fearful following the event, Cornelius said he was not scared, he however said that he would feel better if he knew the identity of his attacker. He remains completely clueless as to who would even want to do such a thing to him, as well as completely clueless as to why the police have not shown up to investigate.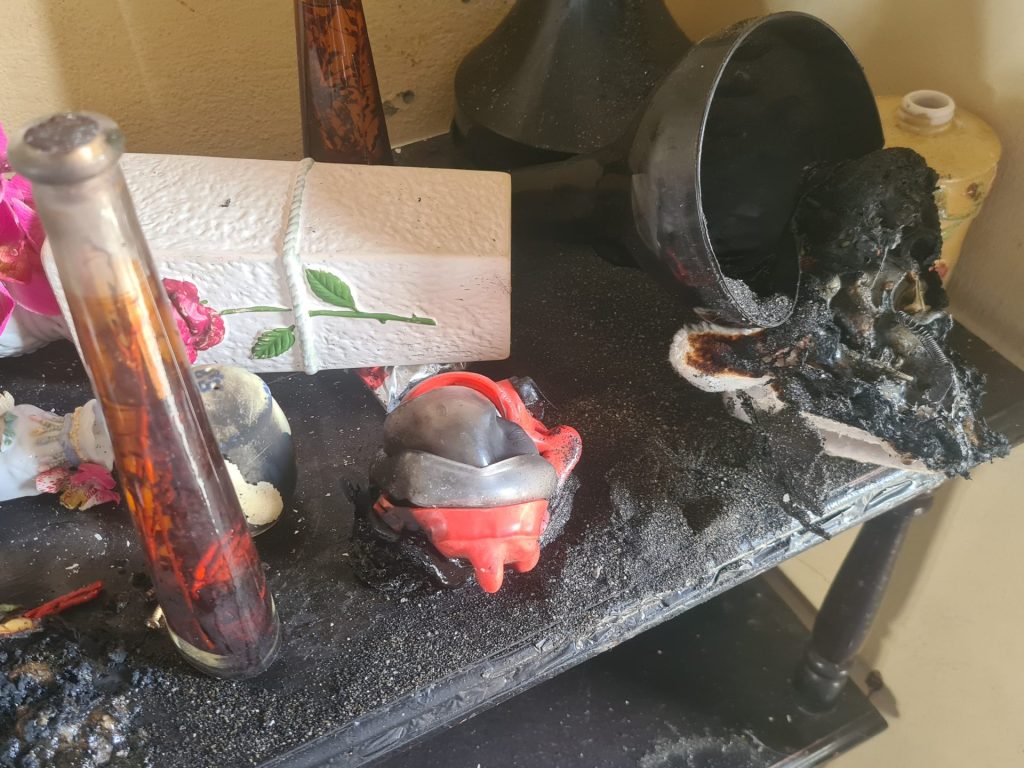 ANN contacted the police following these interviews for clarification on the matter. We spoke with the Sergeant in charge of the Georgetown police station who said they are treating the matter with the utmost seriousness, but due to occurrence of other crimes at the time. At the time of our contact with the authorities, on Sunday evening, they informed us that there were officers on the way to address the matter.