Afra is a young woman who wears many hats, she is a full time front end supervisor, part time tourist, a part time swimwear seamstress, a recent graduate of the University of the West Indies, and her personal favourite of all her hats, the owner of Begifted.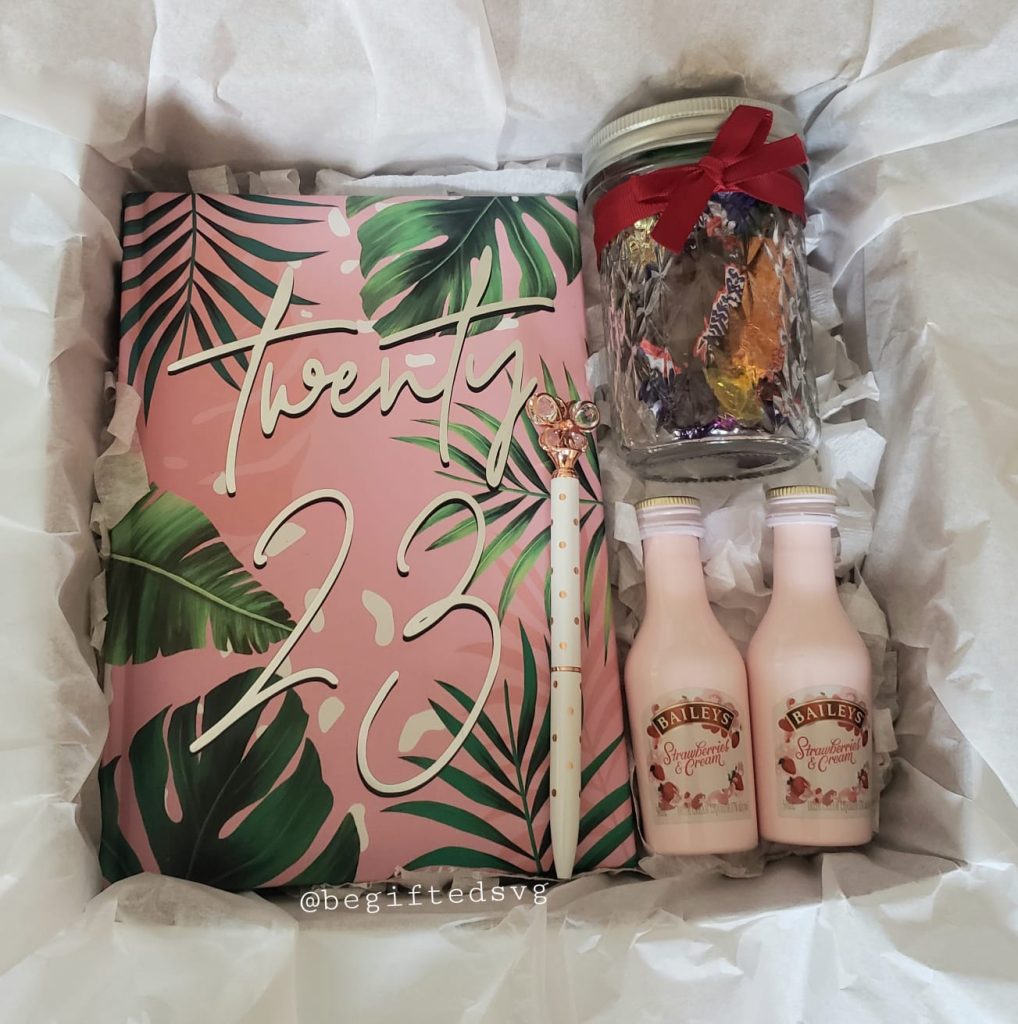 Begifted, in operation for one year and five months so far, produces customizable gift boxes for every occasion, whether it be a birthday, anniversary, father or mother's day. The boxes are designed around information that customers provide to the Begifted, customers then have the option of having the items in the boxes selected for them based on the information given or to choose a number of items from the business' highlights.
In an interview with ANN, the owner of Begifted, Afra shared with us just how she turned her love for gift giving into what is now a thriving business.
'Let me first state that my love language is gifting, I love to receive gifts and I enjoy giving gifts. Back in late 2020 I was preparing to gift someone close to me. I made a list which included items I know that person likes and items I like for that individual. After creating the list I could not decide on 1 single item to gift so I decided to gift them everything on the list I created. I realised then that gifting 1 item was very boring to me. In early 2021 I faced the same problem.
At that point I questioned whether I was the only one who had that problem to which I assumed I was not. So, I ran with the problem I had identified and created a solution.'
Since making that decision to create the solution to the problem, Afra has not looked back, despite the challenges she has faced along the way. Two main challenges mentioned by the young entrepreneur from Bequia are getting items in the country in a reasonable time and duties that are to be paid on the items once they make it to SVG's shores.
'The two main challenges I face are; getting products in SVG in a timely manner & outrageous customs duties. Oftentimes shipments are delayed and when they finally arrive the duties are extremely high.'
Although starting her business has not been all sunshine and rainbows, Afra says there is nothing she would change about her journey so far, other than removing any doubt she had in her ability to persevere during the earlier days.
'I think the biggest mistake I made was underestimating myself and my business idea. If I had to start again I would go big from the very beginning. As they say "Go hard or go home"'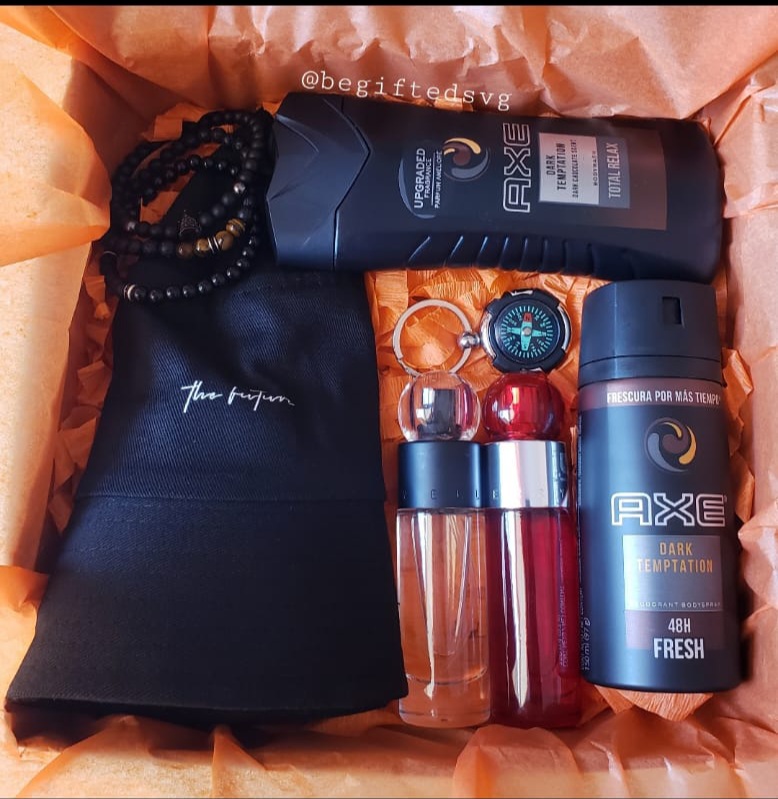 The owner and operator of the Begifted online gift shop said that the satisfaction of her customers has been the greatest highlight of her time in business.
According to her, success is 'being able to create and surpass goals continuously. So far the support received has surpassed my expectations. I can only imagine what maximum effort would reap.'
In advising other young women who may be thinking of starting their own entrepreneurial journey, Afra had this to say:
'Girl, don't be shy, do it!!! Identify a problem & create a feasible solution. Note that;
Differentiation is important.
It isn't going to be easy but we're all resilient powerhouses.'
Afra says that qualities of a good entrepreneur include persistence, vision, patience, charisma, integrity and noted that 'with a bit of everything you can work magic.'
You can find information on all the items available at Begifted, accompanied by images, basic description, price, & other colors (if applicable) on their Instagram page @begiftedsvg.
Items available include: framed photographs, watch sets, wallets & purses, 2023 planners, miniature perfumes, keychains, caps, sunglasses, passport holders & luggage tags, scented candles & makeup bags.