he Royal St. Vincent and the Grenadines Police Force (RSVGPF) continues to benefit from the partnership with Standard Caribbean Shipping Inc. to boost the hosting of the Annual Police Christmas Caroling Contest.

On Thursday, December 8, 2022, representative of Standard Caribbean Shipping Inc. Ms. Janelle Moses handed over ten (10) trophies to Assistant Commissioner of Police, Mr. Leonard Fergus and members of the Police Christmas Caroling Contest organizing committee. The trophies will be awarded as prizes to the winners in the various categories of the contest.

In making the donation, Ms. Janelle Moses noted that Standard Caribbean Shipping Inc. is pleased to partner with the RSVGPF to make its annual Christmas caroling contest a success. She stated that her organization sees it as a cooperate social responsibility to give back to the community that they serve in a tangible way. She went on to state that there was no better way to do so than to partner with a noble organization such as the RSVGPF.
Advertisements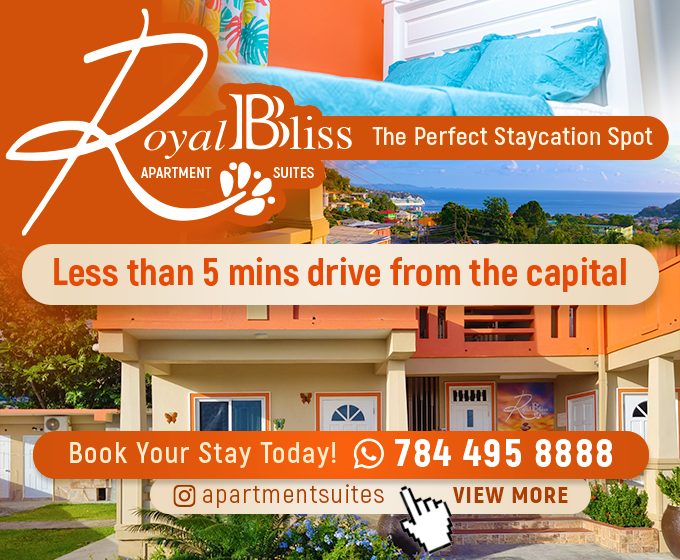 Assistant Commissioner of Police, Mr. Leonard Fergus thanked Ms. Moses for the tangible donation and said that the RSVGPF cherished the ongoing relationship with Standard Caribbean Shipping Inc.
The 2022 Police Christmas Caroling Contest is scheduled to take place on Friday, December 16th, at the Central Police Station commencing at 7:00 p.m. This year's event will be held under the theme: "it's caroling time agen"