The St. Vincent and the Grenadines Community College (SVGCC) has launched a new project to build its Online Learning and Delivery Capacity.
The project is being done in collaboration with the Commonwealth of Learning (C.O.L). The platform Model which the SVGCC currently uses will be strengthened to facilitate the full running of online programmes offered.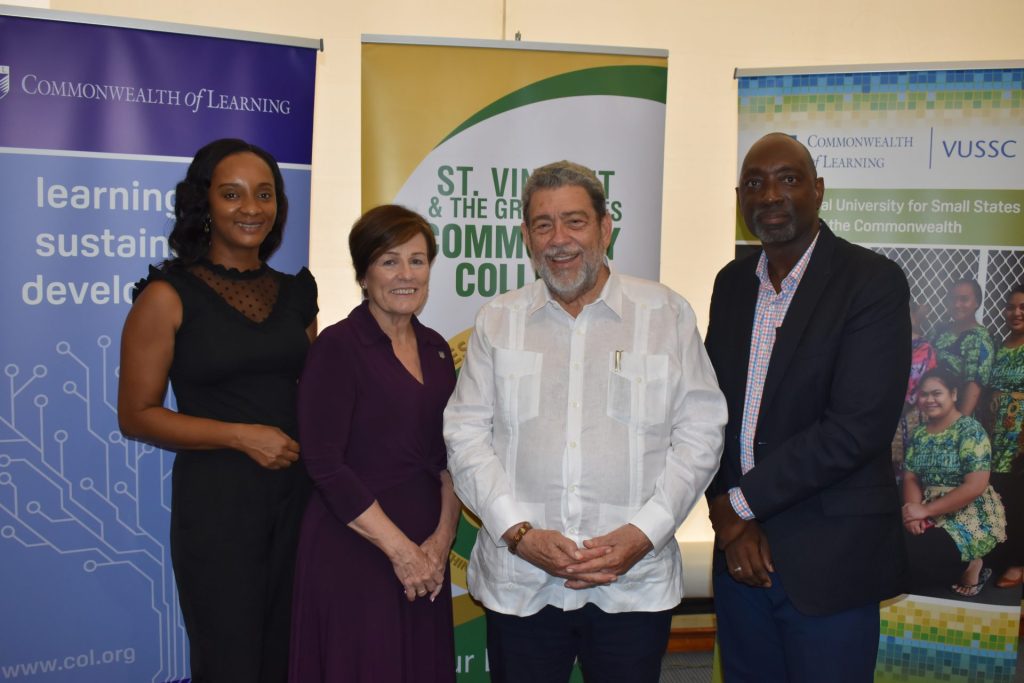 The project hopes to achieve an improved capacity to offer online and blended courses; increase the number of online courses available and have more students completing online and blended courses.
Speaking at the launch earlier today at the SVGCC, Director of SVGCC Nigel Scott noted that as a result of the covid 19 pandemic, there was a delay in face-to-face instructions, consequently, the SVGCC to strengthen the platform for online delivery and to ensure all lecturers are better equipped to function in the online environment.
In providing an overview of the project, Education Specialist at C.O.L Dr. Mairette Newman indicated that the project has four strands through which individuals are integrated. The strands Dr. Newman said are: faculty training, policy development, technical support and culture of learner support.
Prime Minister and Minister with Responsibility for Tertiary and Higher Education Dr. Ralph Gonsalves noted that the Government of St. Vincent and the Grenadines has been in the forefront of the region in advancing e-learning.
PM Gonsalves stressed that C.O.L can help to not only access what they are offering but to help to better coordinate the overall e-learning trust.
Dr. Gonsalves reaffirmed that it is the Government's aim to have at least one university graduate per household by 2030.
"We have to ensure that these online courses offered, that their designs do not lead us into a cul-de-sac of neocolonial or neo imperial education; technology is the medium but it has to have content," Dr. Gonsalves emphasized.
Prime Minister Gonsalves concluded that these are exciting times to be young and the programmes must be embraced.
The Commonwealth of Learning is an intergovernmental organization dedicated to distance education and open learning.