The Bethel High School's Annual Inter-house Athletics competition came to a riveting conclusion last Friday 17 February at the Victoria Park. Four houses competed for the coveted championship title but ultimately, it was Findlay house that emerged victorious with 1162 points.
Williams house took second place with 1112 points and Jack house secured the third position with 978 points. In fourth place was Anderson, which accumulated 863.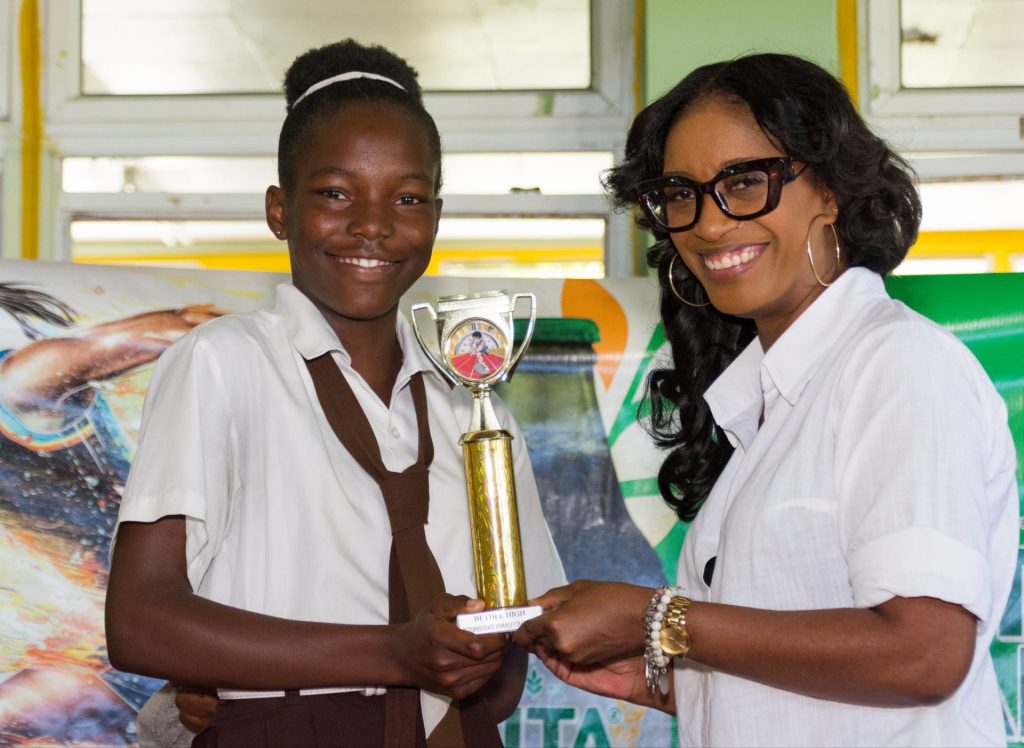 Glemroy Baptiste of Williams house secured the Junior Male championship title with 48 points. Andrelene Bowens of Findlay house was the Junior female champion with 44 points. Aaliya Samuel also of Findlay was the Intermediate girls champion with 43 points.
There was a tie for the Intermediate male champion between Imani Miller of Williams house and Jeavon Boyde of Jack's house both accumulating 47 points. Ketonna Campbell of Williams house emerged as the Senior girl's champion with 58 points while Jaheim Barker of Findlay took the title for the Senior boys with 36.
Glemroy Baptiste and Ketonna Campbell both of Williams house captured the Victor and Victrix Ludorum male and female titles respectively.