St Vincent and the Grenadines as of the latest World Netball rankings which was
released on Wednesday March 01, 2023, is now ranked number 17, having moved up
three places from the December 2022 world rankings.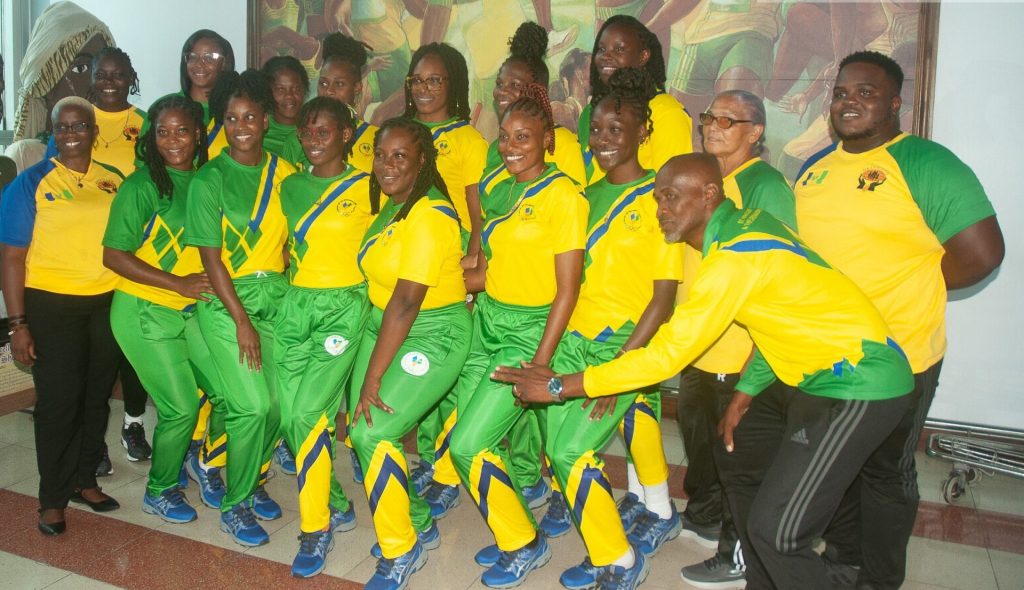 President of the St. Vincent and the Grenadines Netball Association Natasha Baptiste was most elated stating: "This is very good news for netball in St. Vincent and the Grenadines.
It shows that there are positive results after working hard, but that does not mean we
have to relax on the hard work.
"No team in the region will be taking us lightly as we will not be taking any one of them lightly. We have to continue uplifting the image of netball in St. Vincent and the Grenadines through improved administration at all levels, quality training of all clubs and national teams, and with support from corporate partners and the Government of St. Vincent and the Grenadines, play as many ranking matches as possible."
Baptiste added that the progress made over the past months did not come easy as there
was the need to implement changes to the way things were done, as the St. Vincent and
the Grenadines Olympic Committee and World Netball has and continue to demand
improved administration of its members.
"The support we received from corporate St. Vincent and the Grenadines, the Government
of St. Vincent and the Grenadines and St. Vincent and the Grenadines Olympic Commitee, went a long way in helping us meet our objectives," Baptiste stated. "The support from
Prime Minister Dr. Ralph Gonsalves must be commended, which attracted favourable
comments from the immediate past president of Americas Netball Mrs. Marva Bernard in
October last year, it's a testimony that when we all work together towards a common
objective the results will make us all proud."
A rating for teams is measured of their average performance over a series of matches. Each team earns a certain number of points from each international match, and then the points earned are divided by the number of matches played to provide a rating. The teams are then ranked in order
of their rating, with the top ranked country having the highest rating.

In the current World Rankings, matches played between 1st July 2019 – 28th February 2022 have a weighting of 50%, whilst matches played since March 2022 have a full weighting of 100%. Earlier matches are not included in the current ratings.
The annual ranking update took place on the 1st March 2022, when 130 matches were played, making the 20 month period July 1 2020 to 28th February 2022, comparable to the previous 12 month periods. The next annual update took place 12 months after, on the March 1st, 2023.
See world Ranking list
https://netball.sport/events-and-results/world-rankings-hub/current-world-rankings