Suzette Jackson is the new President of the St Vincent and the Grenadines Basketball Federation (SVGBF)
.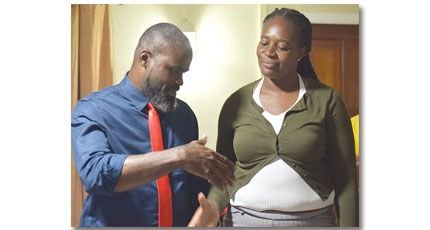 Jackson was given the nod of approval from 15 affiliates last Wednesday night, March 1, the Paradise Inn Conference Room, as the Basketball Federation held its Annual General Meeting.
In the process, Jackson ousted Rohan Providence who was seeking reelection and got 14 votes, and another candidate – Karel Bramble mustered 2 votes.
She thus becomes the second female to head the organisation. The first was Nicha Brancker.
Elated at being elected to lead the SVGBF, Jackson acknowledged that the task of reviving St Vincent and the Grenadines' Basketball, would not be an easy one.
"It is a big task given that the Federation is at its lowest. It is going to take a lot, but once we are united and everyone is with basically one accord, one objective, I feel that unity we can achieved and Basketball can be alive with love like it was once in St Vincent and the Grenadines", Jackson said with optimism.
Laying out the pathway, Jackson related: "In order for us to get Basketball reformed and revived, we must focus on the four pillars of the foundation of Basketball…Additionally, there is an urgent need for key experts or building of capacity within the executive members themselves".
Jackson though will be banking heavily on others to make that turn around.
Joining Jackson to address the stagnation in the sport is Givin Forde who was voted General Secretary with 13 votes, defeating Wayne Williams, 13 votes and Winnfield Tannis–Abbott, 6 votes, in a three-man race.
Tevin Bynoe gathered 21 votes to Roy Hamilton's 8, in the race for the Federation's treasurer.
And, Jada Peters collected 14 votes, beating Caliesha Waldron's 13 and Roy Hamilton's 3, en route to become the Assistant Secretary Treasurer.
Three Committee Member positions were pre-determined prior to last night's AGM, as Winston Snagg, Ramon Johnson and Lindell Tittle were nominated unopposed.
The Jackson-led Executive will serve for four years.