District Stairs SVG Ltd, a player in the flooring, stair, renovation and construction sector, is delighted to introduce Alexandra "Alex" Grant as its inaugural General Manager. With a wealth of creative experience and a forward-thinking approach,
Alex is poised to lead District Stairs SVG Ltd to be a major option in the local home improvement and commercial building industry.
Alexandra Grant, who prefers to be addressed as Alex, holds a BFA from the prestigious Rhode Island School of Design (risd) with formal training in both Architecture and Apparel Design, and has a professional background in innovative design for both commercial and residential projects.
Her appointment as the company's first General Manager marks a significant milestone for District Stairs SVG Ltd and underscores the company's commitment to nurturing local talent and leadership.
Known for her exceptional creativity and imaginative thinking, Alex is set to bring fresh
perspectives to District Stairs SVG Ltd's operations and by extension, its customers. She aims to set high standards for renovation projects, elevating the visual appeal of structures across the nation.
Her visionary approach to design aligns perfectly with the company's mission to deliver a bevy of affordable and the latest building solutions to its clients.

"I am honored to be a part of District Stairs SVG Ltd and to take on the role of General Manager," said Alex. "I believe in the potential of this company and the incredible impact we will make in local building sector. Together, we will redefine industry standards and create spaces that inspire
and endure."

Alex's customer-centric philosophy and dedication to exceptional service make her a natural fit for District Stairs SVG Ltd's commitment to client satisfaction. Her approachable demeanor and focus
on open communication ensure that clients' needs are not only met but exceeded.
Beyond her professional accomplishments, Alex has a deep-rooted passion for community development. She envisions District Stairs SVG Ltd not only as a leader in commercial and residential renovation projects, but also as a catalyst for positive change in St. Vincent and the
Grenadines. Her plans to invest in communities and foster partnerships with local organizations reflect her commitment to uplifting the nation as a whole.
"We are thrilled to welcome Alex as our General Manager," remarked Marlon Bute, Managing Director of District Stairs SVG Ltd. "Her leadership qualities, creative vision, and dedication to our community align seamlessly with our values, and we are confident that she will lead us to great success."

District Stairs SVG Ltd is excited about the future under Alex's leadership. The company anticipates that her innovative mindset and commitment to excellence will drive growth, create transformative
projects, and establish District Stairs SVG Ltd as a symbol of quality and progress in St. Vincent and the Grenadines.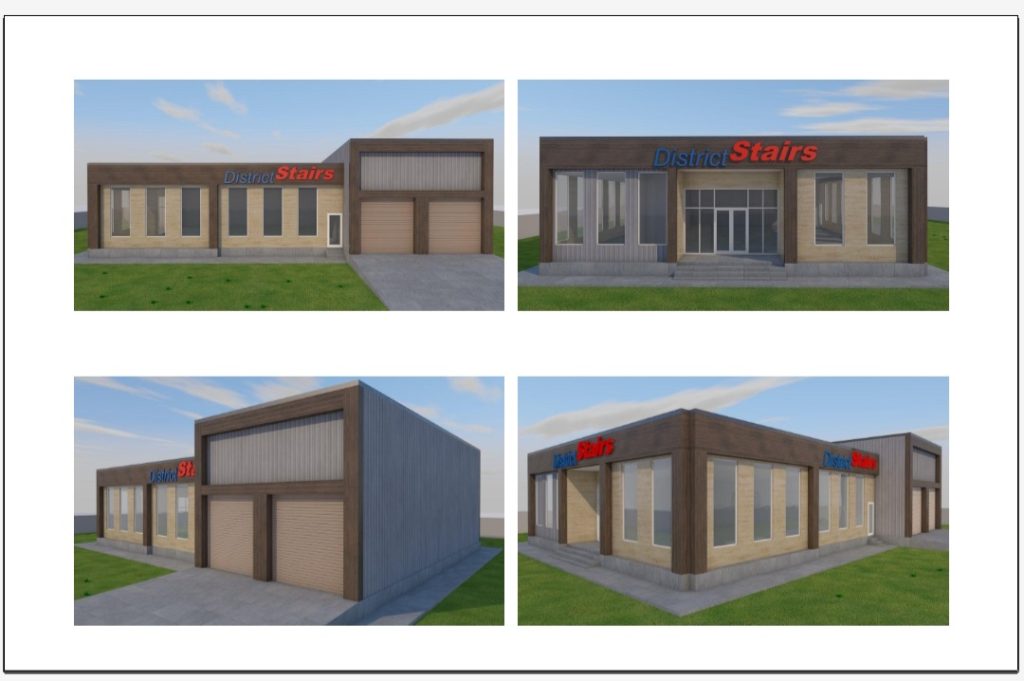 Contact information:
https://www.facebook.com/districtstairssvg2023

https://www.instagram.com/districtstairssvg/

T. 784-456-7649 E. [email protected]
Corea's Building, Halifax Street, Kingstown, St. Vincent and the Grenadines
For media inquiries, please email:
[email protected]