At least one lawyer here is protesting the exclusion of several police officers from the list of recent promotions in the local constabulary.
And he is calling on magistrates and other lawyers to let their voices be heard.
Advertisements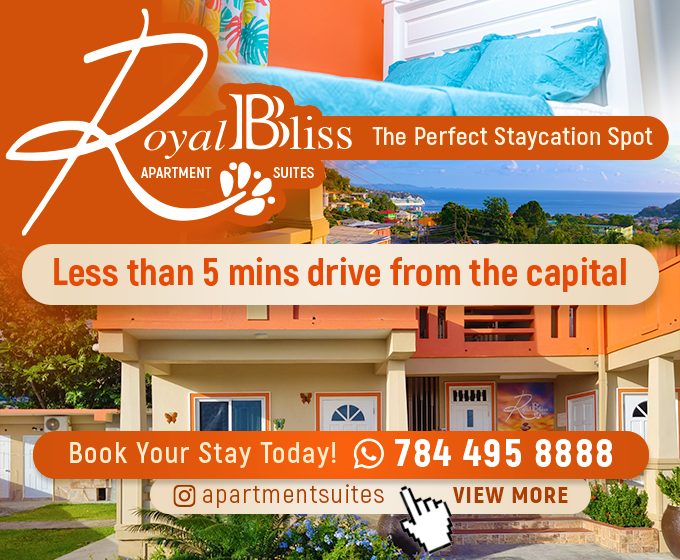 Attorney Grant Connell made his feelings known at the Serious Offenses Court on Monday when he saw, sitting at the Bar Table, alongside prosecutor Renrick Cato, prosecutor Shamrock Pierre, who has been an acting corporal for almost seven years, and has again been overlooked for promotion.
Connell who was on his feet, in relation to a firearm matter, told the Court he was rising with a heavy heart, and in an upset and emotional tone of voice he lamented the exclusion of Pierre and others from the promotions.
Connell rubbished the list, saying, "That list is a joke, I could point out some of the jokers."
He pointed out that the police officers who do the work and make the sacrifices are not the ones who are being promoted.
"I see some officers here who reach Sergeant, all they do is shift files," Connell said, and lamented, "No Magistrate saying anything, no lawyer saying anything."
Referring to Pierre, Connell questioned, "How could you overlook a man for seven years?"
He noted that Pierre, a police officer for 20 years, has prosecuted in seven courts across the country, but remains at the rank of acting corporal which he has held for almost seven years, while many others who have done far less work than he, have been promoted to various ranks.
"We are losing men physically, who are leaving the force to go elsewhere, and we are losing some mentally because they are frustrated," Connell said and reiterated that the Chief Magistrate should make her voice heard when situations like this arise.
Chief Magistrate Rechanne Browne did not comment on the promotions, but she disagreed with Connell that the list is a joke. She indicated that sometimes things are delayed, and advised to 'keep working'.
Pierre's service
Pierre was enlisted in the Police Force on May 14, 2003. He worked at the Criminal Investigations Department (CID) for about two years before moving to the Process Department where he worked as a Court Clerk assisting with the prosecution of a number of cases at the Kingstown Magistrate's Court.
In January 2017, he was the only constable among five police officers who were seconded to the Office of the Director of Public Prosecutions (DPP), in an effort to bring all prosecutors under the direct supervision of the DPP. The others were then Inspector Nigel Butcher, now Assistant Superintendent then Station Sergeant; Elgin Richards now ASP, then acting Sergeant; Renrick Cato now Inspector, and then Corporal Delroy Tittle, now Sergeant.
Then Crown Counsel Karim Nelson, now Assistant DPP, had recommended Pierre to be among the five. His recommendation was seconded by Senior Prosecutor Adolphus Delpleche, now retired. Of those five officers, only Pierre and Cato remained at the DPP's Office as Summary Prosecutors. The others have been transferred back to regular policing duties.
Pierre was promoted to act as Corporal on June 1, 2017. Prior to this, he was a constable for 14 years. He has prosecuted in all the Magistrate Courts in SVG, including Calliaqua, Georgetown, Barrouallie, Chateaubelair, Layou, Mesopotamia, Biabou, and the Grenadines, in addition to the Serious Offenses Court, Kingstown Magistrate's Court and Family Court.
When contacted on Tuesday, he declined to comment directly on the promotions, saying instead, "Promotions should be based on merit and competence, and it should be transparent. I am not sure what criteria they are using".
Others overlooked
Speaking on Wednesday, Connell said several other outstanding officers have not been promoted, but he focused mainly on Pierre because Pierre was at the Bar table at the Serious Offenses Court on Monday when he (Connell) rose about a firearm matter.
Connell said Sergeant Biorn Duncan was just recognized in the Caribbean as a top detective, above hundreds, yet he has been overlooked for promotion in SVG.
Among the other officers who were overlooked for promotions, he identified: "Corporal Lafleur Williams who was awarded top female cop last year; Inspect Nolan Dalaway whose record speaks for itself; and Constable Sheffield Joseph, who remains firm and committed, despite the odds."
The lawyer said these officers are here, there, and everywhere and noted that some officers have been constables for over 22 years.
"The reality is that many good officers have left and many more will leave when they reach the 20-year mark. Perhaps we have to get rid of the three P's. One is pettiness, the other two I think everybody knows."
Source: The Vincentian
Advertisements