Asbert News Network has been reliably informed that Joel Archibals, an evangelist and businessman of Peruvian Vale who police are currently looking for, was spotted in Grenada over the weekend.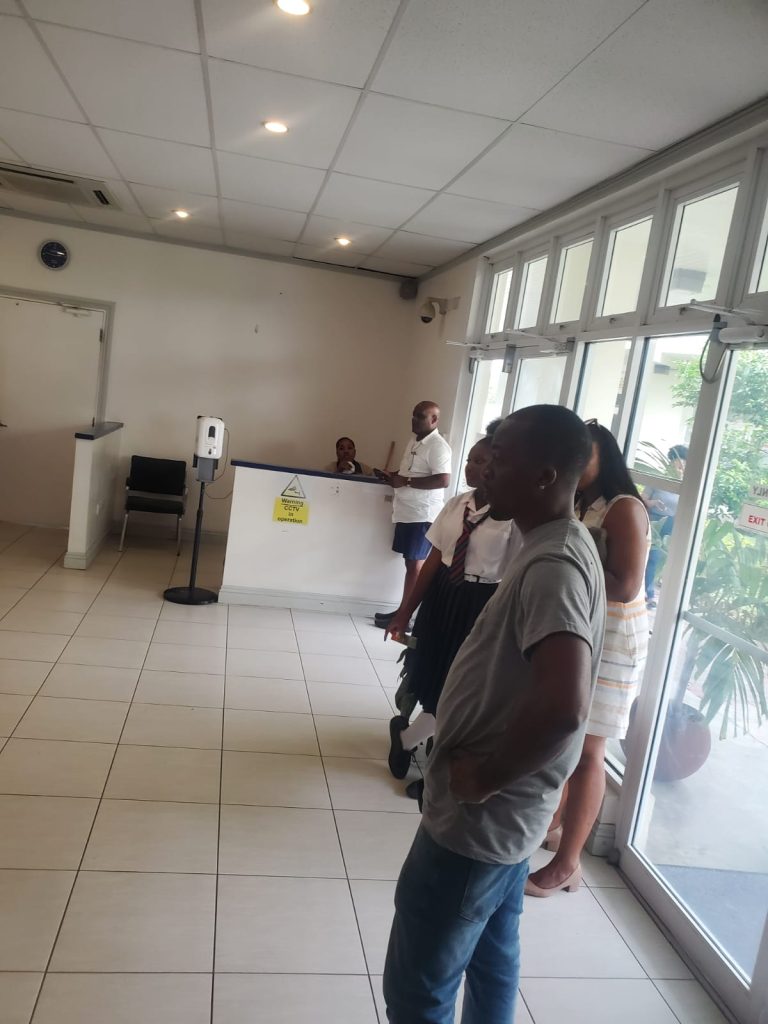 Since ANN posted their expose on Archibald's alleged fraudulent activities and bad business practices a few weeks ago, the Royal St Vincent and the Grenadines Police Force issued a Wanted post for the businessman in relation to several counts of fraud.
According to new reports the businessman has allegedly owned businesses in Trinidad and Tobago, Barbados and Grenada which have all been shut down for bad business practices.
A video recently went viral on social media of Archibald being accosted at one of his previous businesses in Trinidad by a woman who he defrauded of over $50,000 TT.
In an article from the St Thomas Source in 2017, Senator Celestino A. White Senior appealed to victims of an alleged scam artist to come forward with information. According to the paper, Joel Archibald is said to have "preyed upon victims" by taking down payment construction work which was never completed.
In St. Vincent Archibald more reports have been made about alleged bad business practices.
He is said to owe the One St Vincent Group (OSV) $12, 765.53 for: three galvanize signs at $6,626.01, one filing cabinet with an outstanding balance of $732.67, two desks with an outstanding payment of $1,328.00 and one air conditioning unit costing $3659.48.
A local petrol dealer has also come forward with reports that the businessman took items and hire-purchase which he never made payments on amounting to $5000.000.
Additionally he is alleged to have paid for items from the Agricultural Input Warehouse with a cheque that was returned.
The electrician who wired the business also reported that he is owed roughly $22,000 for cost of material and work.
He allegedly bought an item on hire purchase and defaulted on payments on the items, the item was later repossessed.
The business man allegedly took some items from a popular businessman and failed to pay for goods resulting in the goods being repossessed.
The businessman is also alleged to have defaulted on rent where he previously lived to the tune of $69,000.
Additionally several other businesses owned by Archibald in St Vincent were previously shut down because of failure to pay rent for the business space.
He is also accused of owing about $25,000 to the St Vincent Electricity Services; the electricity to the business was disconnected last Tuesday.
The water to his business RCC Grocery Store has also been disconnected.
Archibald also defaulted on payment to Dean Clouden, a local businessman for a freezer, according to receipts he still owes roughly $5000.00.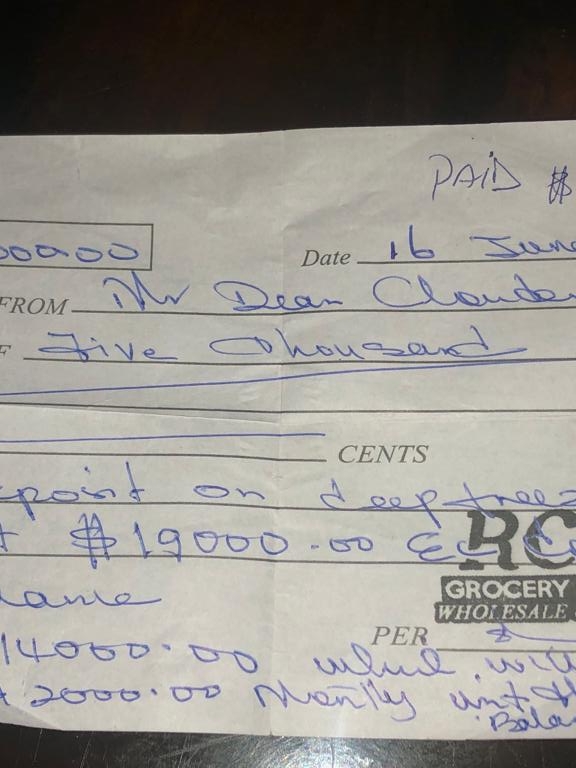 The businessman has also wrecked several vehicles belonging to rental companies and refused to cover the damages caused.