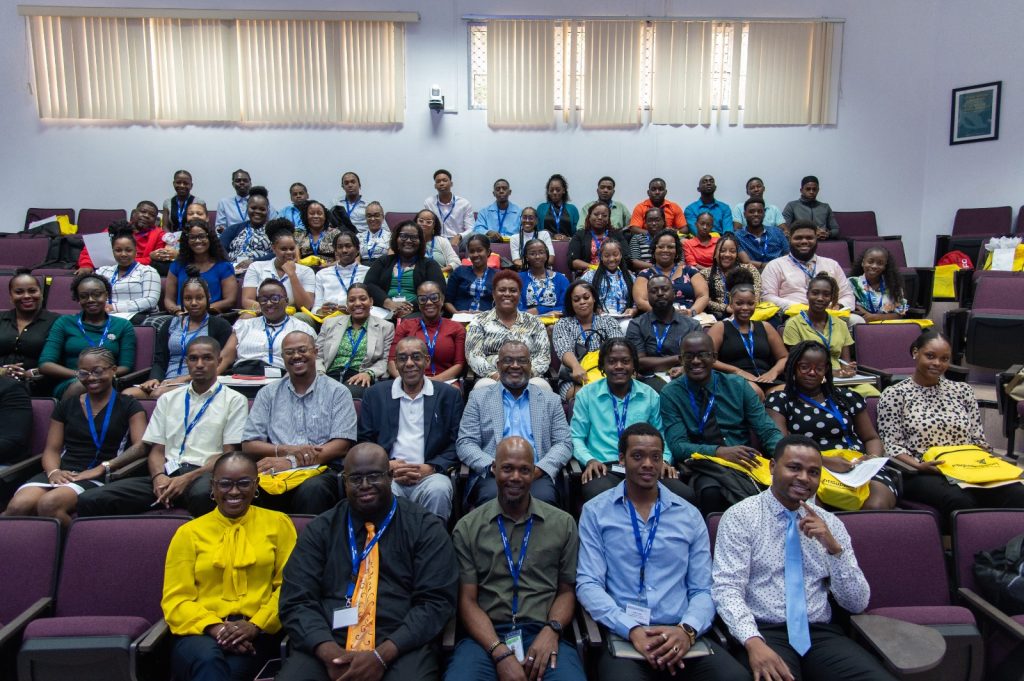 The Management of FlightSupport (Barbados) Ltd, a subsidiary of the InterIsland Aviation Services Group (IASG), and sister company of interCaribbean Airways, is proud to announce the commencement of training for 53 new employees in preparation for FlightSupport's launch in Barbados later this month. The training program, which runs from November 6th to 17th, began Monday, November 6, 2023, at the University of the West Indies Cave Hill Campus, marking another major stride in the company's expansion into the Barbadian and Southern Caribbean market.

FlightSupport has welcomed 53 recruits to their operations in the region. This diverse group of employees will take on important roles across the companies' operations, including positions in operations, ramp services and customer service. With the four leadership hires made earlier in October, the number of new hires for the Barbados ground services team now stands at 57. The company held an open recruitment drive to attract top talent. Now, these new employees will go through a comprehensive training program designed to equip them with the skills, knowledge, and tools necessary to excel in their roles. The company is excited to integrate these talented individuals into its team and see them contribute to service delivery and growth.

Addressing Monday's training kick-off, Chairman and founder of IASG, Mr. Lyndon Gardiner, praised the talent of the region, stating: "Looking out on this audience, I see the same hopes and dreams that I had as a young man, venturing out into the aviation industry, mirrored in your expressions. Like you, I was passionate; and eager to embrace a future I could not yet define. Today, much of that future is realized, and my passion for aviation and developing regional travel is stronger than ever.
The skills we have been able to tap into in this region renew my hope and reaffirm the decision to expand into the Caribbean's southern basin.
Against all odds, and against prevailing advice, interCaribbean Airways came here in the middle of the pandemic, and three years later, here we are, getting ready to launch FlightSupport, hiring dozens of locals, and giving life to new dreams. I am confident that your diligence will help us achieve our mission to ensure complete coverage of the air traffic demand within this subregion. Thank you for your interest in working with us."

The Chairman also expressed gratitude to the University of the West Indies and the Government and People of Barbados for the support rendered to enable FlightSupport and interCaribbean Airways to establish a sub-regional hub on the Island. According to Mr. Gardiner, employing dozens of locals "is one small demonstration of our appreciation to a country that has been a true partner in aviation development."
When FlightSupport (Barbados) Ltd officially launches on December 1, 2023, the company's focus in the sub-region will be to support and enhance the services of its sister company, interCaribbean Airways, and help the airline fully secure its place as a trusted and reliable partner in the provision of exceptional service in regional travel.
About FlightSupport Ltd
Established in 1995, FlightSupport Ltd is a member of the InterIsland Aviation Services Group. The Company was created to serve as agents for airline ticket sales and eventually expanded its services into the commercial airline ground handling business. Through the 2008 acquisition of Paradise Group and subsequent consolidation with their subsidiary, Professional Flight Support, the company became the largest ground-handling operator at Providenciales International Airport (PLS). In 2023, FlightSupport Ltd expanded to Barbados to service interCaribbean Airways' operations in the southern Caribbean. For more information, visit www.fltsupport.com.
About interCaribbean Airways
About interCaribbean Airways interCaribbean Airways is a privately-owned and operated airline, headquartered in the Turks and Caicos Islands. The UK-flagged airline operates 50-seat Embraer ERJ145 Regional Jets and a fleet of turboprops, comprising 68-seat ATR72, 48-seat ATR42s, 30-seat EMB120s, and 19-seat Twin Otters. With a network spanning Georgetown, Guyana, in the south, Barbados to the east, Havana, Cuba, to the west, and Nassau, Bahamas, to the north, interCaribbean connects twenty-eight cities across eighteen countries in the Caribbean. For more information or to book a flight, visit www.intercaribbean.com.