Isaiah Danville Jr. Toney is no ordinary 11 years old Georgetown Primary School student. He may have tied with the Kingstown Preparatory School's Richard Patrick James for the top national average spot in the Caribbean Primary Exit Assessment exams, but his performance did not surprise those who know him best.
The young astronomer hopeful is being groomed in an unshakeable familial support system buttressed by strong Christian values. Isaiah's path to success was being charted even before he was born into his nuclear family with one older sibling.
Advertisements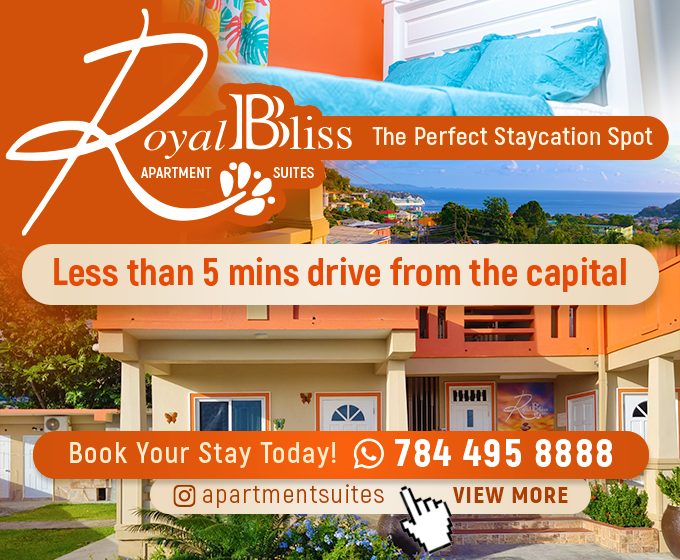 "Isaiah was being taught as early as in the womb. I used to read to him. Isaiah is a miracle child. I was hospitalized with him and I had my books – I was studying with him in my womb. I came out of the hospital and Isaiah was a month old when I did one of the Association of Chartered Certified Accountants exams," Isaiah's mother, Inderia Toney, relayed as she recalled hearing him cry throughout that exam on the first day he was separated from her since his birth.
Isaiah described the challenges – to his studies – posed by the advent of the COVID-19 pandemic, La Soufriere's April 2021 eruption and last semester's battle with Dengue fever as "kind of difficult" but noted that he "was able to cope and that made it a little bit easier."
He further explained his coping mechanism: "first of all you had to stop thinking about what could have happened if [any of] this did not happen. You just have to go with the flow and go where the wind takes you."
Having scored 96.80% as one of the two top performers nationally, the young scientist has his eyes set on attending his brother's second alma mater – St. Vincent Boys' Grammar School.
"It has been among the top schools for the past few years and also I get some inspiration from my big brother because he also went to the St. Vincent Boys' Grammar School and he did very well."
Dandre Toney was also a top CPEA performer in his day and today stands as a national scholar about to begin his 5-year university career in this upcoming semester. Dandre is not just a passive role model for his younger sibling; their ever-present sibling rivalry is being channeled, in that household, to act as another motivating tool.
Isaiah's 100% CPEA Science test score has more than heralded his level of focus as he continues to work towards his astronomy qualifications.
"It has always fascinated me about how things work and how things interconnect inside and outside of the planet earth; like in space and in different star systems and constellations. It just fascinated me how these things work, and I thought it would be a nice thing to study because it combines many different subjects and doing it would make me very well rounded," Isaiah explained of potential career path," he explained.
This path opened up to him when he read a few snatches from a book that his father brought home when he was "six or maybe seven" years old.
Danville Toney, the elder, was at a loss for adjectives to describe his attitude towards his younger son's latest achievements. "Super elated" and "very overwhelmed" were two that he tried on for size as he pointed out: "we know that he has the capacity to do what he did but he just confirmed it by doing what we know he could have done and can do.
"He's always been a very disciplined, focused and consistent student – very serious, very analytical – so the point is when he came out of the exam and he gave me a feedback I knew that he would have done well."
Isaiah's academic track record boasts "a GPA over 98 point something [percent]" – statistics his father, a trained engineer who now works as a senior environmental health officer, trusted to predict his son's level of success at the 2020 CPEA.
His love of technology and the open line of communication he enjoys within his family circle all contributed to Isaiah's most recent academic success.
"Be creative; find ways to motivate your children. If you notice that they are not self-motivated, you have to find something that they like to do and use that to motivate them to achieve greater things and to work towards whatever it is that they love to do.
"It is important for children to do things that they enjoy for them not feel pressured into doing things just because mommy wants this to be done.
"Sometimes parents try to get their children to live out their dreams rather than guiding the children so that they could find out for themselves what it is that they enjoy and what their purpose is," Inderia Toney shared by way of advice to parents with academically struggling offspring.
The fact that success at the CPEA level "does not begin at Grade 5 or Grade 6" is also a key reminder.
"You have to start at foundation level and at each stage, at each level, you have to be a part of your child's life.
"You can't wait until Grade 5 and then you're getting all involved now and excited at this point. You have to start down there and build the children. Consistency is always important.
"Isaiah has always been a consistent worker – it's all about habits; you know children develop habits so it's about how we nurture them from the get-go," she also pointed out.
@JP Schwmon #SituationUpdates