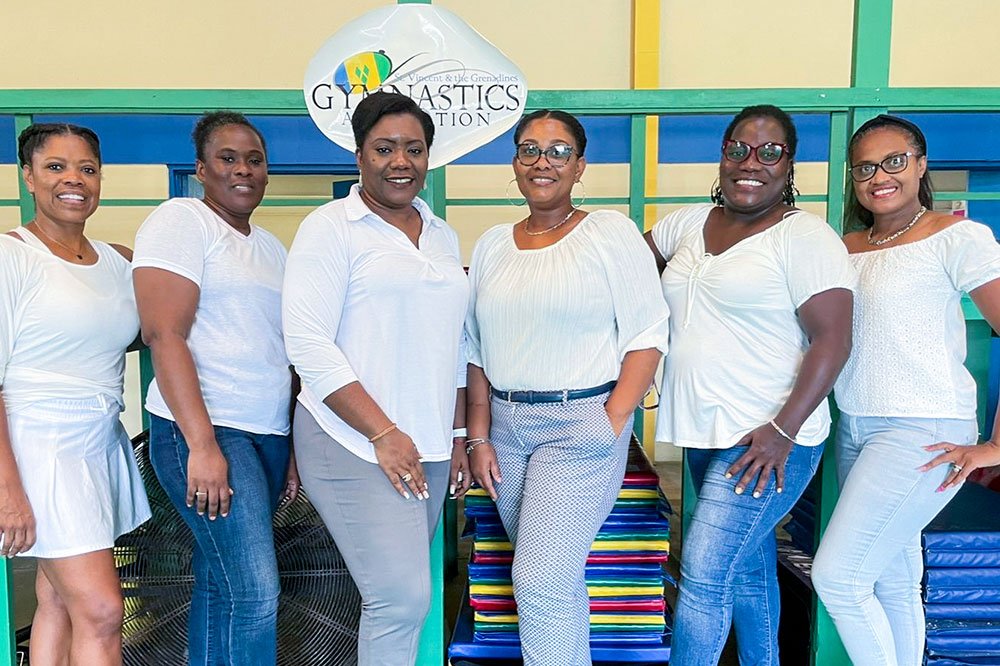 Emma Jackson is the new President of the St. Vincent and the Grenadines Gymnastics Association (SVGGA).
Jackson was elected to the position at an extraordinary Annual General Meeting held on Wednesday, 14th September, at the Dolphin Gymnastics and Health Academy, formerly the Mustique Airways hanger at the decommissioned E.T. Joshua Airport, Arnos Vale.
The new president, who served as Secretary on the previous Executive, takes over from Sharleen Fraser.
Re-elected as Vice-president was Ms. Melissa Viera, likewise, Mrs. Jose Forde who was returned to the post of Treasurer.
The Assistant Treasurer is Mrs Laferne Sutherland, Secretary- Ms. Fiona Charles and Technical Director- Mrs. LaPrise Harris-Williams.
Jackson, who will serve for three years, disclosed that "awareness" of the sport will be her Executive's main focus in the first year of their tenure.
According to Jackson, "The Executive's mandate will be about awareness of the sport, educating people of St. Vincent and the Grenadines about the sport."
She elaborated saying that awareness goes beyond making the sport visible; it includes highlighting some of the requirements of the sport, e.g. the method of scoring in meets.
Jackson lamented that the lack of awareness of Gymnastics here has affected persons coming forward and assisting in terms of providing financial support.
She underscored though that interest in the sport is again being heightened as, like everything else, some level of normalcy is returning following the fallout from the coronavirus pandemic.