Following on from her recent success at Sting in 2022, Vasita Caine or 'Sita D Lyrical Diva' as she is referred to in the Dancehall arena, continues to make positive strides in the industry.

Having recently featured on the North American musical platform, 'From the Block' which has featured performances from some of music's big names including Chris Brown and Lola Brooke who was able to initiate her rap career.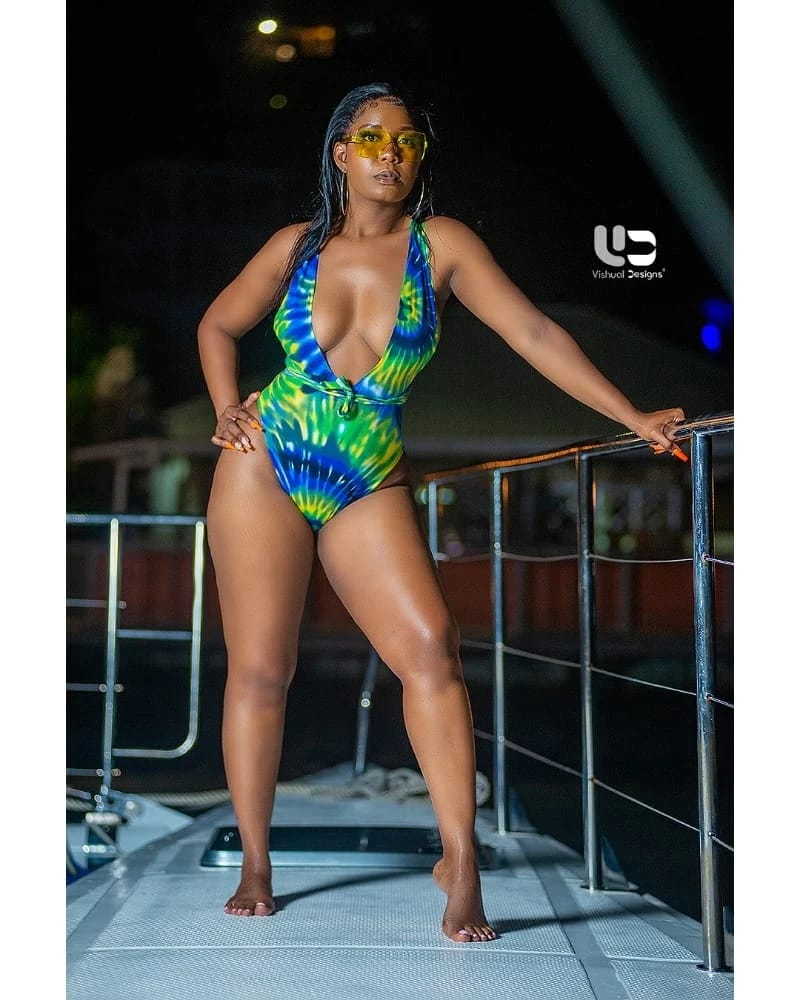 "I was informed that the platform was coming to Jamaica (where she now resides) and wanted to feature the top acts on the island and I was recommended," Caine told ANN.

This is just one of the successes that she has enjoyed following her performance at Sting, which is billed as the biggest showcase of Dancehall music featuring some of the genre's popular artistes.

Caine said that since her performance, she has garnered a bigger regional fan base and she is now recognized in the country that gave birth to Dancehall music, Jamaica.
Since December 2022, she has been featured in many interviews, worked with some of Jamaica's top producers and produced her debut EP.

"Additionally, I have shot three music videos, been booked for countless stage shows [and] performed internationally and have already been booked to do a school tour," she said.
Caine credited her hard work and perseverance to her success saying that her appearance on the platform 'From the Block' was the result of constant promotion on the ground in Jamaica and a constant media social media presence which resulted in several freestyles going viral.

The success she now enjoys however is far different now than it was in her native St Vincent and the Grenadines.
According to Caine, working in her homeland was challenging.
"Firstly, limited platforms, we have one huge market known as Carnival which caters to Soca artistes," she explained.
But artistes who belong to other genres of music are not that lucky, Caine continued.
"They literally have to think of creative ways of getting their music heard and that was my reality."

Added to the fact that dancehall music is not of Vincentian origin, it was difficult to make it here.
"Dancehall music encompasses slangs, images, dances and a level of confidence that are not indigenous to St Vincent and the Grenadines," she told ANN.
"And although we welcome it from other islands like Trinidad and Tobago, the idea of 'one of our own' having an image, flair and that level of confidence was not well accepted," Caine contended.

Local dancehall artistes are often overshadowed with the thought that Jamaicans would never accept our brand of dancehall music because it is a well-known fact that Jamaicans are patriotic and only support their own.
"Hence, I was thought of as a 'wanna be' by some."
Being female trying to make it in a male dominated industry was not easy either, Caine said and it was difficult having to manage and promote herself although she said that she was not residing in Jamaica long enough to comment on the culture of disrespect to female artistes in Jamaica.
"Promoters literally tried on many occasions to treat me as second best. Treatment I openly protested against and created a few enemies," she admits.

It is far different in Jamaica, she explained, saying that in that country talent is respected.
"There are so many great artistes here (Jamaica) so the idea of being a 'celebrity' as a result of dancehall music/culture isn't thought to be as far fetched as it is/was in St Vincent and the Grenadines," she said.
There are many more platforms for music to be promoted, and as of right now she is continuing to make music as she has gotten accustomed to doing over the 16 years, she has been an entertainer.

She said that she spends her time in the studio, therefore putting out a follow-up EP is something that is not too difficult to do.
Caine added that she and her team are also working on some collaborations for future release.